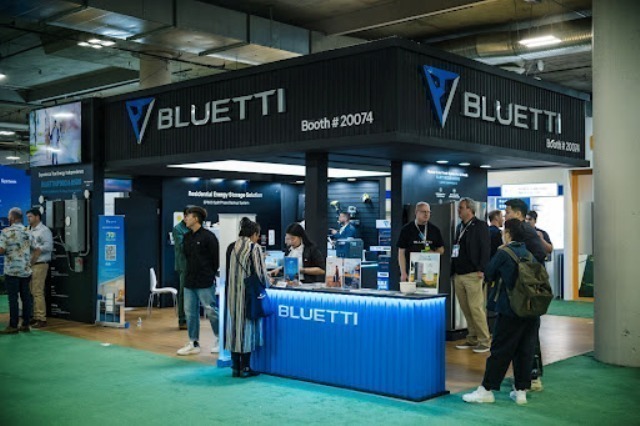 BLUETTI, a provider of energy storage solutions, took center stage at the RE+ 2023 event to introduce its highly anticipated EP800 energy storage system.
The EP800 marks a significant advancement in off-grid power solutions, offering 7,600W of versatile power for both 120V and 240V home appliances. Its innovative modular design allows users to customize their energy storage capacity by selecting from two to four B500 battery packs, providing up to an impressive 19,840Wh of storage capacity.
One of the standout features of the EP800 is its ability to empower households with customizable backup power during blackouts, coupled with a peak load shifting feature that optimizes energy consumption. For those utilizing solar energy systems, the EP800 offers exceptional benefits with its 9,000W solar input, enabling the storage of surplus solar energy for use during nighttime or in the event of a grid failure.
What sets the EP800 apart is its simplicity in installation and usage, allowing homeowners to have it up and running in just a few hours within their residences, whether it be under the roof or in the garage. Its robust LiFePO4 battery and NEMA4X rating ensure durability against various weather conditions and the test of time, backed by a reliable 10-year warranty from BLUETTI.
The unveiling of the EP800 demonstrates BLUETTI's strong research and development capabilities, building upon the success of its predecessor, the EP900. The EP900, a 9,000W on/off-grid system that uses the same B500 batteries, offers flexible storage capacity ranging from 9,920Wh to 19,840Wh.
Notably, the EP900 supports grid connection, enabling users to sell excess solar power back to the grid for additional credits. BLUETTI continues to drive innovation and cater to diverse energy needs with its comprehensive range of energy storage solutions.