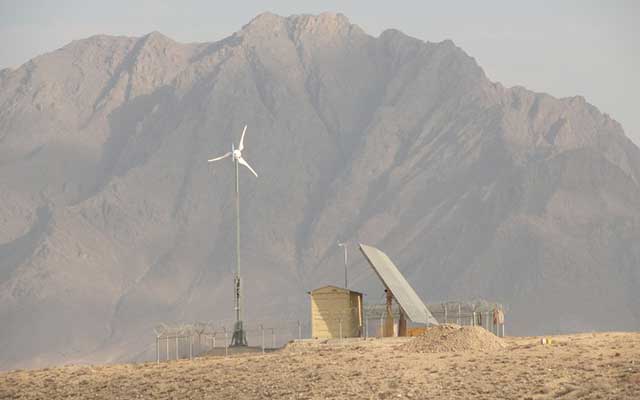 Afghanistan is looking for investment from other countries, particularly its neighbor India, to develop its clean energy sector. The sector holds "tremendous potential" for growth in Afghanistan according to Ali Ahmad "Osmani", that country's minister for energy and water.
He is currently on a visit to India along with a business delegation that aims to explore "business match-making with Indian investors in the area of renewables".
"Energy security will ensure stability and economic and social growth of the region. Industrialization and development put the environment under pressure. Hence, there is a need to utilize renewables to produce energy to fuel the industry," Economic Times has quoted Osmani as saying.
Engineer Nasir Ahmad Durrani, minister for rural rehabilitation and development, Afghanistan, is also part of the visiting team. He said there were ample opportunities for Indian companies to deploy their "off-grid capabilities in Afghanistan" as such systems were feasible and cost effective solutions for several parts of the country.
According to Abdul Razique Samadi, the CEO of Da Afghanistan Breshna Sherkat, India can play a key role in helping Afghanistan to expand the power grid from 33 percent coverage at present to 65 per cent over the next five years.
Ajith Kumar S
editor@greentechlead.com