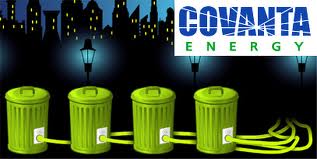 Covanta has executed an agreement with Dublin City Council to build and operate a new 600,000 metric ton per year, 58 megawatt Energy-from-Waste facility in Dublin, Ireland.
The Company also has reached on a financial agreement on a comprehensive project with plans to begin construction immediately that will go on approximately for three years, with a targeted completion by 2017.
This Dublin Waste-to-Energy Facility will provide Dublin with a long-term sustainable and environmentally efficient waste management solution that diverts waste from landfills, attaining self-sufficiency in waste-management in accordance with regional, national and EU waste policies.
Once completed, the facility will generate renewable energy to supply 80,000 homes. It is also designed with such a technology and infrastructure that will provide enough heat needed for over 50,000 homes in future for a district heating system.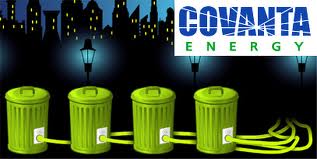 The facility will be high-tech including energy efficiency and environmental performance, and will provide a meaningful boost for the local economy, said, Anthony J. Orlando, CEO, president, Covanta.
The total investment in the construction of the facility will be €500 million, funded jointly by third party non-recourse project financing (€375 million) and project equity invested by Covanta (approximately €125 million).
Of the nearly €125 million of total Covanta investment, over €30 million has already been invested in development costs and pre-construction works, and the remaining investment will be funded from Europe events.
Besides, Covanta has reached on an agreement with the Project Company for engineering, procurement and construction (EPC) and operations and maintenance (O&M) services, with a guaranteed performance obligation. In addition, Covanta will provide working capital and other support to the project company.
The project agreement with Dublin is expected to cover 45 years of facility operations, after which ownership will return to Dublin. Covanta will be responsible for sourcing waste supply, including residential, commercial and industrial waste produce from Dublin and nearby areas.
During the first 15 years, Dublin will share all kind of facility waste revenue linked to a baseline projection along with the energy revenue.
More than half of the renewable power generated from the facility will be provided preferential, inflation-escalated pricing under Ireland's renewable feed-in tariff, 2031.
If a district heating system is built, then the facility will also sell energy in the form of steam heat and receive the renewable incentive for the corresponding portion.
editor@greentechlead.com