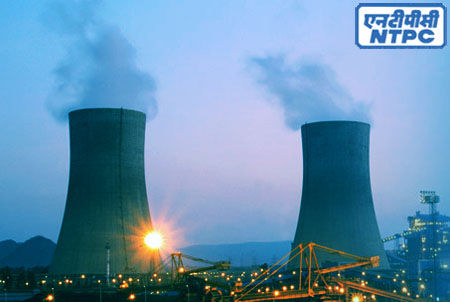 NTPC, the largest power generator, has posted revenue of Rs 24,518 crore (+7 percent) and net profit of Rs 2,602 crore (+0.6 percent) during the June quarter of 2019.
The average tariff at which NTPC sells electricity rose nearly 5 percent to Rs 3.63 per unit. NTPC's EBITDA rose 8.4 percent in the quarter to Rs 6,452 crore. The EBITDA margin grew 50 basis points to 26.7 percent as employee benefit expenses fell nearly 4 percent to Rs 1,195 crore in the three months ended June 30.
The country's largest power generator produced lesser electricity and imported more coal than the corresponding period last year. Utilisation levels of NTPC's coal-based power plants have decreased with plant load factor (PLF) falling by 400 basis points in the quarter to 73.9 percent. It generated 68.2 billion units of electricity on a commercial basis in the period, 1.3 percent lower than Q1FY19.
NTPC last month announced the commissioning of first unit of 660 MW of Nabinagar Super Thermal Power Project (3×660 MW) of Nabinagar Power Generating Company. With the announcement, the total installed capacity of NTPC reached 55,786 MW.
Nabinagar Power Generating Company is a 50-50 joint venture between NTPC and Bihar State Power Holding Company.
NTPC currently operates 53 power stations (22 Coal, 7 combined cycle gas/liquid fuel, 2 Hydro, 1 Wind and 11 solar projects). NTPC aims to achieve total installed capacity of 130 GW by 2032.