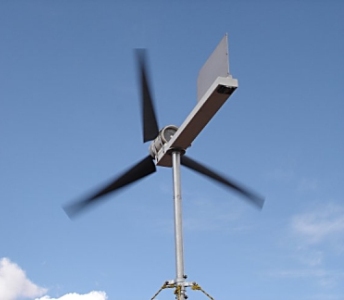 Greentech Lead U.S: Washington Gas Energy Services (WGES)
has launched the PA WindPower Campaign, a community-based marketing
campaign that rewards Pennsylvania communities in the PECO territory when WGES
PA WindPower is purchased.
To manage the PA WindPower Campaign, WGES has contracted
with SmartPower, an organization dedicated to promoting clean energy and energy
efficiency.
WGES PA WindPower is a new electricity product offered by
WGES that is sourced exclusively from Pennsylvania wind. The Campaign will
invite 25 pre-selected municipalities to compete for ten 1kW micro-wind
turbines. Other municipalities will be offered up to $2,500 in financial
incentives. Each municipality that accepts the Campaign challenge and achieves
defined program milestones will be recognized as a Pennsylvania WindPower
Community. Participating commercial customers who purchase WGES PA WindPower
will also have the opportunity to receive financial incentives or help their
municipality earn rewards.
The goal of the PA WindPower Campaign is to attract 5,000
Pennsylvania residents, small businesses, municipalities as well as other
organizations to sign up for WGES PA WindPower. When the PA WindPower Campaign
reaches its customer goal, it will be the equivalent of: removing 7,000 cars
from Pennsylvania roads for one year; or saving 4,000,000 gallons of gasoline;
or planting 84,000 trees; or removing nearly 38,000 metric tons of CO2 from the
atmosphere.
"The challenge is on," said SmartPower president Brian F.
Keane. "We've seen Pennsylvania lead on clean energy over the past decade. With
the launch of the PA WindPower Campaign, we predict that Pennsylvania will
continue to lead the country to a clean energy future. Time to sign up now!"