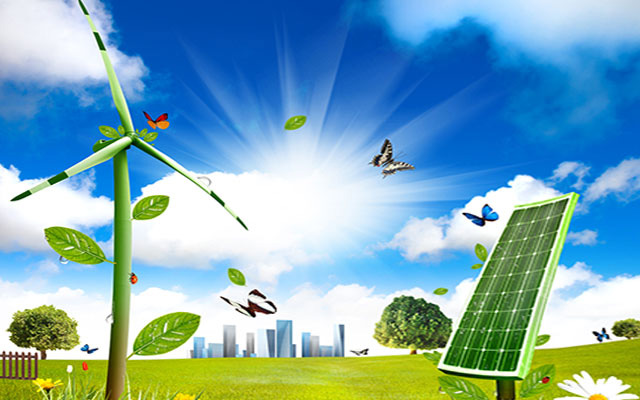 The United Kingdom has recorded a shift in balance toward renewable energy "for the first time". According to government statistics released on Thursday, clean energy surpassed coal power in the country over a whole quarter, The Guardian reports.
The statistics show that wind, solar and bioenergy have surged to meet a record 25 percent of power requirements of the UK.
According to the report, electricity generated by clean sources in the UK improved in the April–June quarter owing to more number of solar panels and wind turbines being installed in the period year on year.
Statistics showed that renewables contributed 16.4 percent of electricity in the equivalent quarter last year.
The April-June quarter recorded 30 percent of energy, the biggest share, being contributed by gas-fired power stations. Renewables took second spot with 25 percent, nuclear power was third with 21.5 percent and coal fell back to fourth, with 20.5 percent.
The UK has been witnessing a steady decline in coal and nuclear energy as ageing plants have been closed in recent years.
"The new statistics show that the UK is relying increasingly on dependable renewable sources to keep the country powered up, with onshore and offshore wind playing the leading roles in our clean energy mix," RenewableUK chief executive Maria McCaffery told The Guardian.
Statistics showed that the renewable power surge was led by solar energy, whose share more than doubled in the second quarters of 2014 and 2015.
Wind energy generation rose by 65 percent, supported by the expansion of large-scale offshore wind farms.
Electricity from biomass rose to 26 percent, particularly as a unit of Drax power station switched from coal to wood chips, the report adds.
Ajith Kumar S
editor@greentechlead.com