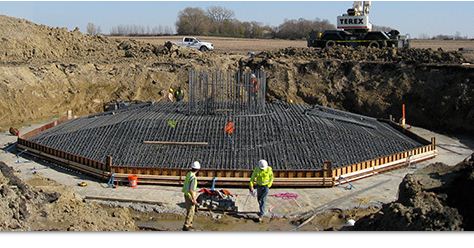 Juhl Renewable Energy has entered for a rooftop installation deal with Solar Chicago, a new program serving Chicago and neighboring villages.
Dan Juhl, CEO, Juhl Energy, stated, "We are appointed as the rooftop solar system installer for the Solar Chicago program to provide efficient renewable energy solutions throughout the Chicago metro area."
In another development, Juhl Energy has been selected as design and installation subcontractor for the U.S. Army's $5.5 million deal for a 2 MW wind turbine at Tooele Army Depot in Utah. Construction is scheduled to begin in spring of 2015.The turbine will provide enough energy to power 400 to 500 homes.
Dave Simpson, project manager, Sacramento District, said, "At the Corps, we take sustainability seriously and this project will help Tooele meet its renewable energy goals and reduce its carbon footprint."
Moreover, Juhl Renewable Energy Systems partnered with Microgrid Solar, Ailey Solar and Kapital Electric to submit a coordinated proposal for Proposal solicitation issued by, Vote Solar, a non-profit organization. A community evaluation committee selected the Juhl Renewable Energy Systems Team as the Solar Chicago contractor.
In another initiative, Solar Chicago is offering rooftop solar panel installations through September 30th at 25 percent below market rates through a partnership with the World Wildlife Fund (WWF) and Vote Solar. WWF contracted with Vote Solar and the Chicago-based Environmental Law and Policy Center to administer the program.
Homeowners who complete a project through Solar Chicago will take advantage of a Federal tax credit current, set to expire in 2016 as well as a rebate from the contractor.
Chuck VonDrehle, VP, sales, Juhl Energy, said, "These types of initiatives confirm the growing demand for sensible renewable energy solutions. We can have a clean energy solution that reduces energy costs and the carbon footprints of the city and states."
Solar Chicago provides a new way of tackling the challenge of solar soft costs, lowering customer marketing and acquisition cost while reducing complexity for homeowners. The program will help to bring solar energy into the mainstream enabling community engagement in local sustainability and economic development goals, claimed official sources.
editor@greentechlead.com