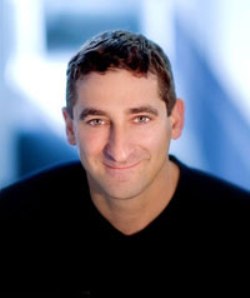 Cogenra Solar, a provider of distributed solar cogeneration
systems and renewable energy service solutions, announced that U.S. Department
of Defense's (DoD) Environmental Security Technology Certification Program
(ESTCP) has selected Cogenra's solar cogeneration technology for its
Installation Energy Test Bed initiative for FY2012.
Cogenra's hybrid solar solution has been selected from
575 proposals competing to demonstrate effectiveness in meeting the DoD's goals
on environmental, energy and economic performance.
DoD awarded Cogenra a $2M contract for two military
sites, a U.S. Navy and a U.S. Army facility. Cogenra's hybrid solar solution
was selected based on diverse building types, climates, and hot water usage to
expedite adoption of solar cogeneration at other DoD sites nationwide upon
completion.
Cogenra's solar cogeneration solution encompasses both
photovoltaic and solar thermal technologies to deliver low-cost electricity and
hot water in one modular and scalable system. Capturing up to 75 percent of the
sun's delivered energy, Cogenra's technology maximizes energy production by
producing hot water from the waste heat of PV generation.
The installations will be evaluated throughout the year
to demonstrate high energy production and cost effectiveness of the technology
for military applications.
The two Cogenra installations will deliver hot water and
electricity to the sites' dining halls for cleaning and cooking as well as
residential quarters for everyday uses.
Cogenra will install a 242
kW rooftop array at the Port Hueneme Naval Base in Ventura County and a
121 kW system at the Army Parks Reserve Forces Training Area in Dublin.
In addition to the standard install, the project scope
includes development of design tools in order to facilitate rapid adoption of
solar cogeneration on other DoD sites.
"This program is a great vehicle to demonstrate solar
cogeneration's many benefits to the DoD, such as lower energy costs, reduced
dependence of fossil fuels, and decreased greenhouse gas emissions. We welcome
this opportunity to grow Cogenra's footprint in the military market," said Dr.
Gilad Almogy, CEO of Cogenra Solar.
By GreentechLead.com Team
editor@telecomlead.com