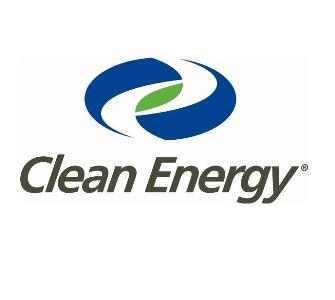 By
Greentech Lead Team: The Coalition on the Environment and Jewish Life (COEJL)
announced that a diverse group of community leaders has joined its Jewish
Energy Covenant Campaign by signing the Jewish Environment and Energy
Imperative declaration.
Rabbis
from the Conservative, Orthodox, Reconstructionist, Reform and Renewal
movements and other communal leaders set the goal of lowering greenhouse-gas
emissions, advocating for energy independence and security, and reducing the
Jewish community's energy consumption 14 percent by 2014.
"Each
of us – as Jews, people of faith and Americans – has a personal responsibility
to work toward lowering greenhouse-gas emissions and decreasing our dependence
on fossil fuels," said Rabbi Steve Gutow, COEJL co-chair, and president
and CEO of the Jewish Council for Public Affairs.
"The
Jewish Energy Covenant Campaign commits our leadership to take concrete action
on climate change and energy security. Reducing our energy use by 14 percent by
2014 is our first step toward the national goal of an 83 percent reduction of
2005 greenhouse gas levels by 2050," said COEJL Director Sybil Sanchez.
"Greening
and sustainability are areas where the Jewish community has both an opportunity
and an obligation to take a leadership role in the neighborhoods where Jewish
institutions thrive," said Stephen Hazan Arnoff, 14th Street Y executive
director.
Since
participating in the Jewish Greening Fellowship program, the Y reduced energy
usage with new systems and equipment, and adopted sustainable practices to
reduce and reuse materials, especially in the Y's theater, where the ceremony
took place.
Among
the 50 signers of the declaration are: Robert Barkin, president, Jewish
Reconstructionist Federation; Rabbi Yosef Blau, chair of Rabbinic Advisory
Board, Canfei Nesharim; Rabbi Steve Gutow, president and CEO, Jewish Council
for Public Affairs; Nancy Kaufman, CEO, National Council of Jewish Women; Karen
Rubinstein, executive director, American Zionist Movement; Sybil Sanchez,
director, Coalition on the Environment and Jewish Life; Rabbi David Saperstein,
director and counsel, Religious Action Center of Reform Judaism; Rabbi Julie
Schonfeld, executive vice president, The Rabbinical Assembly; Rabbi Arthur
Waskow, executive director, the Shalom Center; Rabbi Steven Weil, executive
vice president, Orthodox Union; and, Rabbi Steven Wernick, executive vice
president and CEO, United Synagogue of Conservative Judaism.