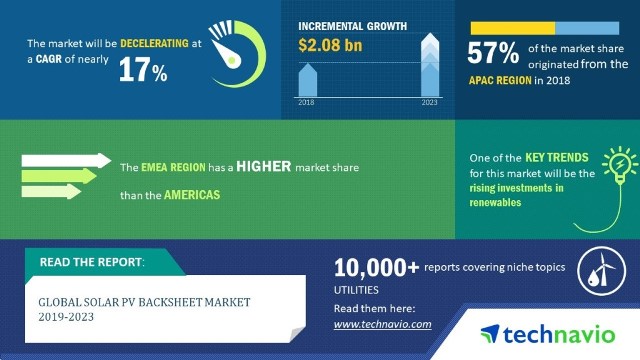 Global solar PV backsheet market  size will grow by almost $2.08 billion during 2019-2023, at a CAGR of nearly 17 percent.
The implementation of microgrids, drop in the cost of solar power generation, and the shift toward renewables in Asia Pacific will contribute to the growth of the solar PV backsheet market.
The adoption of microgrids will be driven by rural electrification programs in developing countries such as India, Indonesia, and the Philippines, a Technavio report said.