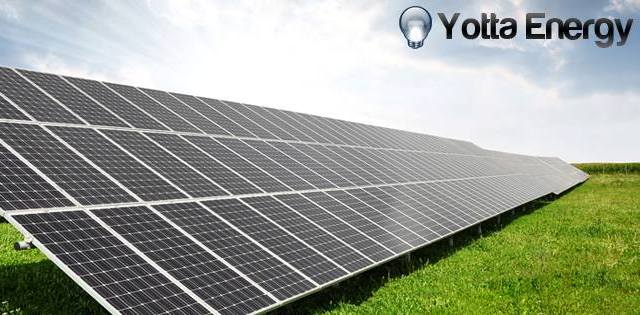 Yotta Energy, a solar-plus-storage solution provider, has selected Flex as its manufacturing partner for the production of its PV-Coupled energy storage system.
"Following our funding announcement at the end of last year, we knew one of the first steps towards capturing the commercial rooftop solar-plus-storage market in the United States was to commercialize our PV-Coupled energy storage solution," said Yotta Energy CEO Omeed Badkoobeh.
Yotta Energy has created the first panel-level energy storage solution that fits behind any industry standard solar module, integrating into solar PV racking in place of concrete ballast. Its format follows the success of module-level power electronics (MLPE) which has become the dominant technology offering in the industry.
Yotta said its distributed energy storage technology is ideal for commercial and industrial applications because it doesn't need to be indoors due to its patented thermal management system. Yotta's technology reduces total installed system cost for the energy storage industry.