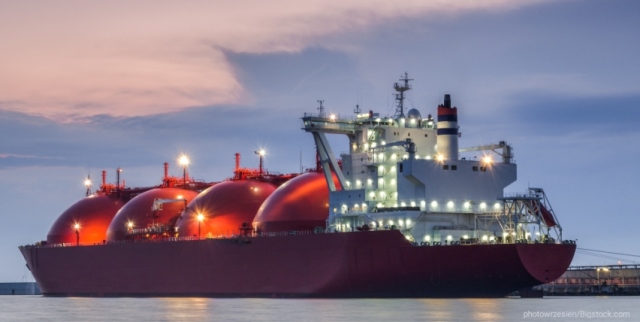 Global LNG demand is expected to increase by 4 billion cubic metres (bcm) this winter — led by growth in China, Japan, and South Asia.
LNG supply is expected to grow by 3 bcm led by the United States. "When we put together demand and supply forecast, we expect the LNG market to be slightly tighter than last winter by 1 bcm," according to Refinitiv report called Winter Outlook for Global LNG – Cautiously Optimistic.
Winter Outlook for Global LNG – Cautiously Optimistic was presented by Anne Kat Brevik, director – LNG Research & Forecasts, Laura Page, lead LNG analyst, and Hengky, senior analyst (LNG) at Refinitiv.
GECF secretary general Yury Sentyurin said: "In many ways, Covid-19 has highlighted the importance of data so we can map and understand the economic and social effects of pandemic-related measures. This belief in the supremacy of data to generate valuable insights can be found in the DNA of both the Forum and Refinitiv."
In Japan, LNG import declined by about 4 percent due to the mildest winter on record in addition to an industrial demand that was hit by COVID-19 in Q1 of 2020.
South Korea saw an uptick of about 7 percent in LNG import due to the government policy of turning off coal-fired power plants between December and March to improve air quality; March alone witnessed the shuttering of 28 coal-fired power plants, stimulating gas for power demand.
South Korea may witness a 10 percent decline in LNG import due to higher availability of nuclear power plant and the assumption that government-mandated coal-fired plant closures may not be as aggressive as last year.
In terms of pricing dynamics, as the markets move into a period of oversupply due to the growing convergence of global gas prices, it is important to keep an eye on the direction of gas hubs like the Henry Hub, TTF (Title Transfer Facility) and Asian spot price.