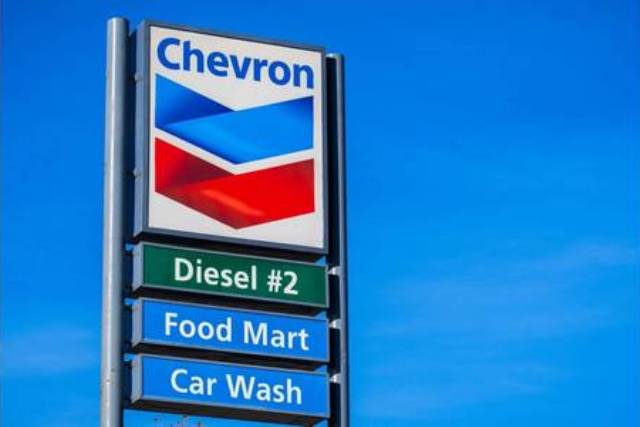 Chevron said it would cut its annual capital spending forecast to about $13 billion, now below what it had spent last year. It had earlier budgeted $14 billion to $16 billion a year in annual capital spending through 2025.
Chevron last year cut expenses to allow profits to flow at above $50 a barrel. Lower costs and higher prices generated the highest cash flow in two years, enabling it to pare debt and resume share repurchases, officials said.
The second-largest U.S. producer's oil and gas production unit earned $3.18 billion in the quarter against a loss of $6.09 billion a year ago.
Chevron's total production rose 5 percent to 3.13 million barrels of oil equivalent per day (boepd).
Chevron said the company's average sales price per barrel of crude oil and natural gas liquids was $54 in second quarter 2021, compared with $19 a year earlier. The sales price of natural gas rose to $2.16 per thousand cubic feet in second quarter 2021, up from $0.81 in last year's second quarter.
Chevron expects output from the Permian basin to be almost same as last year's, but said it will add drilling rigs in the second half. Its production rate from the top U.S. shale basin is expected to be 600,000 boepd by 2021 end.
"It's still a fundamentally oversupplied world and that's why we're being cautious… We're not going to be driven by an output target or a production target," Jay Johnson, Chevron's upstream executive vice president told analysts.
Meanwhile, top U.S. oil producer Exxon Mobil said it expects more spending on key projects, including Guyana and Permian, in the second half of this year.
The United States accounted for most of a $839 million profit at Chevron's refining operations in the quarter as Asia units suffered from weak margins.
Chevron CFO Breber said cost-cuts are largely over and it has achieved targeted savings from its 2020 takeover of Noble Energy. It is aiming to raise up to $2 billion from asset sales this year.