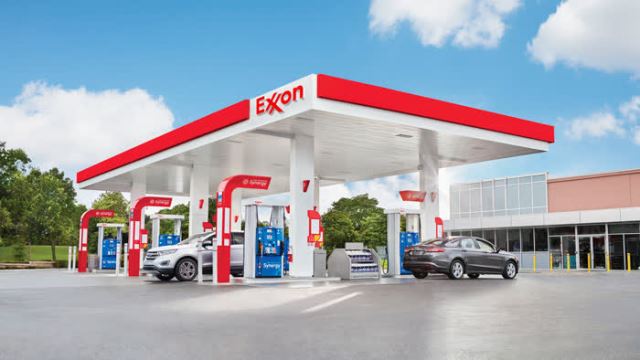 Exxon Mobil and Tetra Technologies have reached an agreement to jointly develop over 6,100 acres of lithium-rich land in Arkansas, Reuters news report said.
This marks Exxon's second move this year to secure assets necessary for the production of electric vehicle battery metals, reflecting the increasing interest of traditional energy companies in emerging technologies aimed at boosting the global supply of this ultralight metal.
Earlier this week, Tetra, a chemical producer specializing in water treatment and recycling, announced a partnership with a company called Saltwerx to develop 6,138 acres of brine deposits in Arkansas, known for their abundant reserves of lithium and bromine.
Although details about this collaboration are scarce, it is worth noting that Saltwerx is a subsidiary of Exxon, acquired during their purchase of a neighboring 100,000-acre parcel in Arkansas from Galvanic Energy. It should be clarified that Galvanic remains an independent privately held company and is not associated with Tetra or Exxon.
Under the partnership, Exxon will contribute approximately 2,000 acres while Tetra will provide around 4,100 acres. This collaboration benefits Tetra by offering a sizable partner with the capital required to produce bromine, an essential component of flame retardants, from the acquired acreage. Currently, Tetra purchases bromine from Lanxess for the production of a material used by Eos Energy Enterprises to manufacture batteries.
For Exxon, this venture grants access to an additional U.S. source of lithium, crucial as the country rapidly expands its electric vehicle supply chain. Both companies intend to submit an amended application later this year to Arkansas officials for the development of the brine deposits.
To extract the lithium from the Arkansas brine, Exxon will need to select at least one direct lithium extraction (DLE) technology. However, the commercial viability of such technologies is largely unproven. Earlier this month, Reuters reported that Exxon had engaged in discussions with International Battery Metals and EnergySource Minerals regarding the licensing of DLE technology.
In November, Tetra revealed that it had been exploring various DLE technologies but had not yet entered into any agreements. Additionally, Tetra had previously agreed to lease over 27,000 acres in Arkansas to Standard Lithium for lithium production, and Standard has initiated preliminary work on the development of that project.