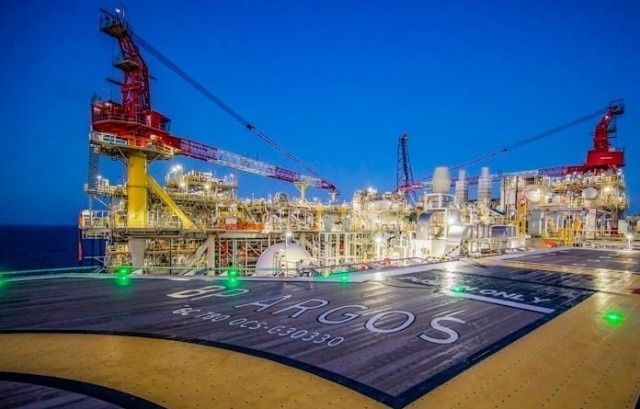 BP announced it started oil production at its Argos offshore platform, strengthening BP's position as a leading producer in the deepwater US Gulf of Mexico.
Argos offshore platform has a gross production capacity of up to 140,000 barrels of oil per day. Argos is BP's fifth platform in the Gulf of Mexico and the first new BP-operated production facility in the region since 2008.
The semi-submersible platform ultimately will increase BP's gross operated production capacity in the Gulf of Mexico by an estimated 20 percent. BP expects to safely and systematically ramp up production from Argos through 2023.