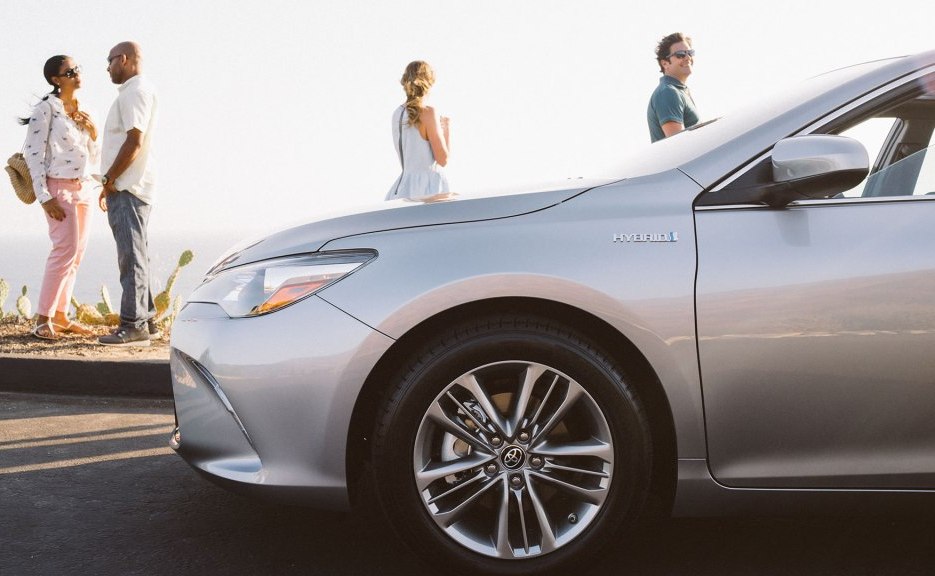 Toyota CEO Koji Sato has presented the automobile company's strategies in the electric vehicle (EV) business.
Toyota Motor will introduce 10 new battery-powered models and target sales of 1.5 million EVs a year by 2026, aiming for steep growth in a market where it has long been lapped by rivals.
The world's largest automaker by sales will set up a new, specialized unit to focus on next-generation battery EVs, senior executives said at a briefing on Friday.
Toyota, including its Lexus luxury brand, now has just three battery models on the market and last year sold fewer than 25,000 of those worldwide.
"In the next few years we will expand our line-up in the important battery electric category," Toyota CEO Koji Sato told the briefing, his first in the top job.
EVs are now expected to make up more than half of total worldwide vehicle production by 2030.
Toyota also said it would increase production in the United States, where the growth in EVs is outpacing that of the overall market.
Toyota's target of selling 1.5 million BEVs a year in 2026 was 25 percent higher than a 1.2 million battery-powered units it was expected to sell by then according to an S&P Global Mobility forecast compiled before Friday's announcement.
"There's a gap of 300,000 units so that can be thought of as a difference of about a year," said Yoshiaki Kawano, an associate director at S&P Global Mobility.
Toyota reported U.S. sales fell by nearly 9 percent during the first quarter. By contrast, General Motors achieved 18 percent increase, helped by greater demand for EVs from fleet and commercial customers.
U.S. consumers making the switch to electric vehicles are largely doing so from Toyota and Honda Motor, data from S&P Global Mobility showed in November.
Toyota in a news statement said it will work to promote electrified vehicles and reduce CO2 emissions with leaving no one behind, including in emerging markets.
Toyota aims to reduce average CO2 emissions for vehicles by 33 percent by 2030 and by more than 50 percent by 2035 compared to 2019.
First, Toyota will thoroughly implement electrification immediately and will promote the popularization of electrified vehicles. Toyota will strengthen sales of hybrid electric vehicles, including in emerging markets, and increase the number of plug-in hybrid electric vehicle options.
Toyota will expand lineup of battery electric vehicles, or BEVs, which represent one important option, over the next several years. Toyota aims to develop next-generation BEVs for the era of BEV popularization and create new business models.
"We will also accelerate projects for the realization of the hydrogen society that lies just beyond. We will advance the expansion of the realm of using hydrogen by such means as social implementation in Thailand and Fukushima, the mass production of fuel cell electric vehicles, and the development of hydrogen engine technologies in the arena of motorsports. We will work with the energy industry to develop technologies for carbon-neutral fuels," Koji Sato said.
Toyota have also promoted the introduction of electrified vehicles, and since the introduction of the first-generation Prius, a cumulative total of 22.5 million units have been sold, which is equivalent to CO2 emissions reduction of approximately 7.5 million battery EVs. The lead role was played by hybrid electric vehicles. Toyota has refined the performance and cost by each successive generation.
As a result, the cost of hybrid systems has dropped to one-sixth of the original cost, and now able to make profit, comparable to that of gasoline-powered vehicles.