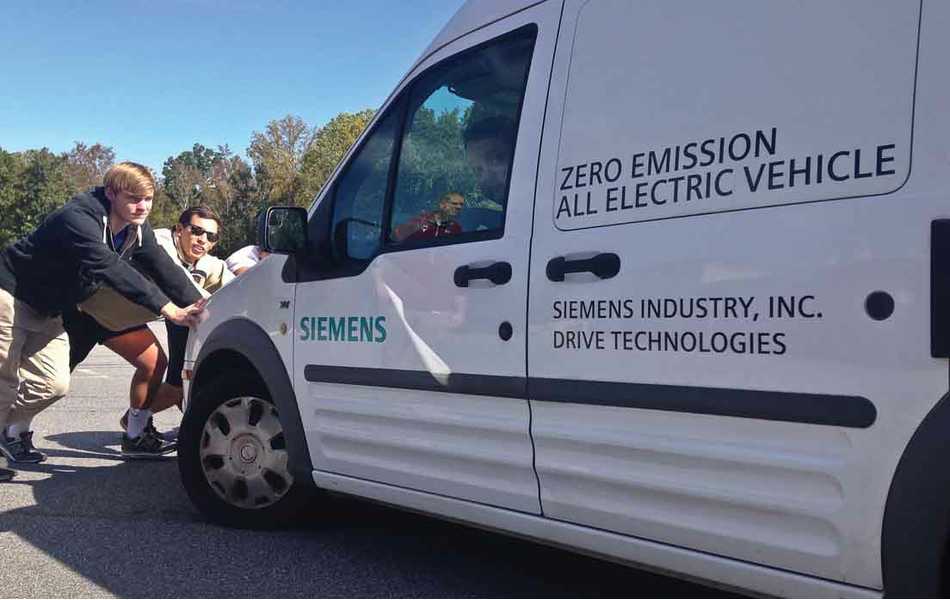 Siemens donated an all-electric Transit Connect van, developed by Ford and Azure Dynamics, to the Engineering Pathway program at Lambert High School, reports Forsyth County News.
Siemens has had a strong partnership with Forsyth County Schools and with the engineering program it was a natural fit to really tries and get a partnership built here, said, Gary Davison, principal, Lambert High School.
ALSO READ: General Motors Exec endorses new all-electric car
The vehicle will be used mostly for events tied to the school's engineering program and robotics team. Some parts of the campus likely will have to be retrofitted to accommodate the new technology, said Davison.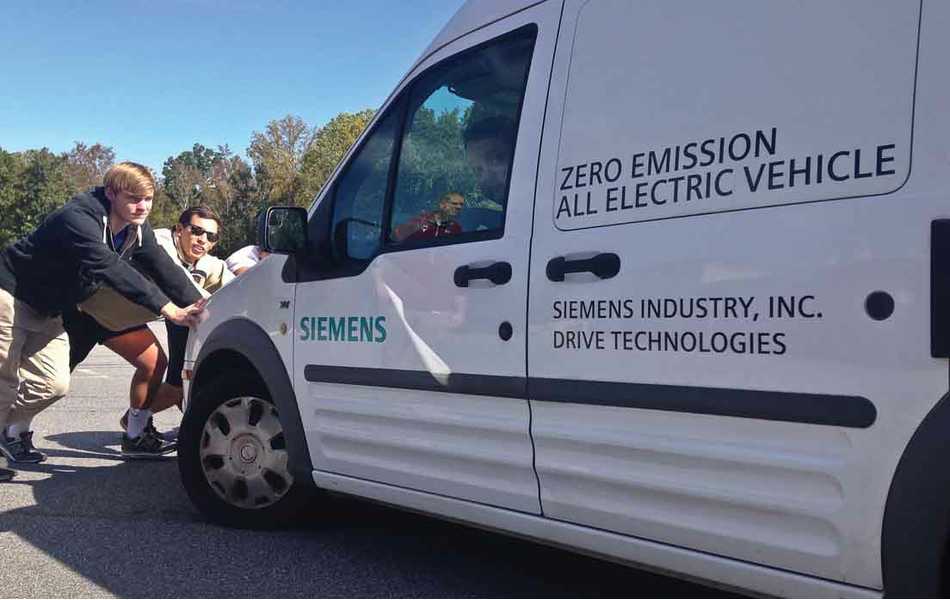 A charger station installed in the exact location where it should be is necessary. While the school is going to keep the company's logo on the vehicle, it can also be expected to get some Lambert flair, said Davison.
The vehicle encourages students to get more involved in science, technology, engineering and mathematics, or STEM, courses, said, Thomas Orberger, business manager, hybrid drives, Siemens.
It's important for industries to provide training and help create skills so that students can get an understanding of the technology, added, Orberger.
Sabeena Wahid
editor@greentechlead.com