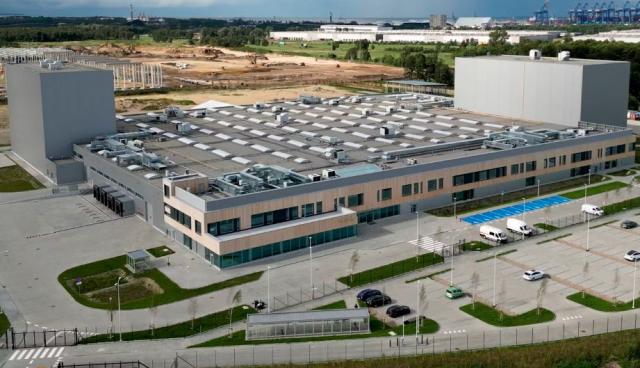 Swedish lithium-ion battery producer Northvolt is set to establish a gigafactory in Quebec, Canada, marking an investment of $5.2 billion.
This venture represents the largest-ever investment in the Canadian province and a significant addition to electric vehicle battery manufacturing capacity within the country.
The construction of the Northvolt Six factory, situated just outside Montreal, is scheduled to commence this year, with operations expected to commence by 2026. Northvolt will invest $3.2 billion of the total amount, with both local and federal governments contributing $1 billion each, according to Northvolt Co-Founder Paolo Cerruti.
In its first phase, the factory will have a production capacity of 30 gigawatt hours (GWh), with plans to expand to 60 GWh in subsequent phases through investments approaching $9 billion. Paolo Cerruti, who will lead the project as the CEO of Northvolt North America, highlighted the company's commitment to establishing a domestic battery industry to counter the dominance of Asian manufacturers.
Northvolt has already made significant strides in Europe, boasting several factories and positioning itself as a key player in the battery manufacturing sector. The company has successfully raised over $9 billion in debt and equity since 2017, securing substantial investments, including a recent $1.2 billion infusion from investors such as Canada Pension Plan and Ontario Municipal Employees Retirement System.
Paolo Cerruti emphasized the meticulous site selection process that considered numerous locations, ultimately favoring Canada for its availability of sustainable energy, access to skilled workers, proximity to natural resources, and supportive government policies. The passing of the $369-billion U.S. Inflation Reduction Act (IRA) in the previous year incentivized companies like Northvolt to look across the Atlantic, attracted by generous subsidies and cost-effective energy.
Northvolt already holds contracts worth more than $55 billion with prominent European customers, including major automotive companies like BMW, Scania, Volkswagen, and Volvo Cars. Cerruti revealed that the company has also secured an anchor customer in North America, a crucial factor enabling the magnitude of this investment and project. However, he declined to disclose the name of the anchor customer at this time.
Northvolt battery cells are currently designed and developed at Northvolt Labs in Vasteras, Sweden, and Northvolt Cuberg in San Leandro, California, US. Battery cell manufacturing is ramping up at Northvolt Ett gigafactory, in Skelleftea, Sweden, which will be joined by an adjacent giga-scale recycling plant, Revolt Ett, due to start operations later this year. Additional projects are under development in Sweden, Germany and Portugal.