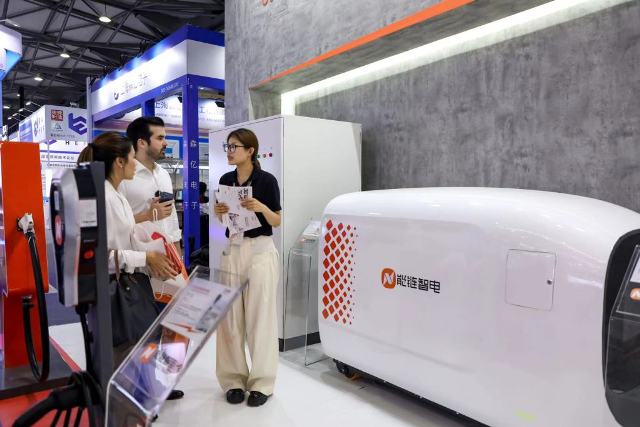 NaaS Technology, a prominent electric vehicle (EV) charging service company based in China, has emerged victorious in the bid for Phase I of the Anji Green and Low-carbon Supply Chain Construction Project, situated at the Anshan Station. The contract, awarded at an impressive RMB67.18 million, signifies a major step toward sustainable and innovative EV charging solutions.
NaaS Technology's mission is to revolutionize the EV charging landscape by offering comprehensive PV-storage-charging-swapping solutions. These encompass the entire spectrum of services, from supply, procurement, and installation to grid connection of charging systems, battery swapping systems, PV systems, and energy storage systems.
The ambitious project encompasses the installation of a staggering 430 charging spaces, featuring 37 split charging stacks with an impressive 480kW capacity and 30 integrated DC dual-charger charging piles boasting 360kW capacity. Furthermore, the initiative includes two heavy truck battery swapping stations equipped with 458 chargers, specifically designed to cater to 1,800 heavy trucks and small EVs in Anji County.
An environmentally conscious effort, the project integrates 36 energy storage cabinets with a cumulative energy capacity of 8,388kWh and distributed PV systems boasting a total installed capacity of 4,205.4kW. Upon completion, the Anshan Station is anticipated to generate a substantial 4.328 million kWh of electricity annually, leading to significant savings of 1,358.9 tons of standard coal and a reduction of approximately 3,580.5 tons of carbon emissions per year.
In addition to offering cutting-edge PV-storage-charging-swapping solutions during the construction phase, NaaS is developing an integrated energy management platform and charging management system. This will ensure seamless and efficient station operation while providing supplementary services such as construction management, smart operation, and maintenance.
NaaS Technology remains a pivotal player in the EV charging arena, offering comprehensive solutions to charging stations, including online and offline EV charging, innovative solutions, and support throughout the entire station lifecycle.
As of June 30, 2023, NaaS Technology has made significant strides, connecting over 652,000 chargers, covering an extensive network of 62,000 charging stations. These efforts represent a substantial market share of 41.5 percent and 49.2 percent in China's public charging sector, showcasing the company's dedication to advancing sustainable EV infrastructure and contributing to a greener future.