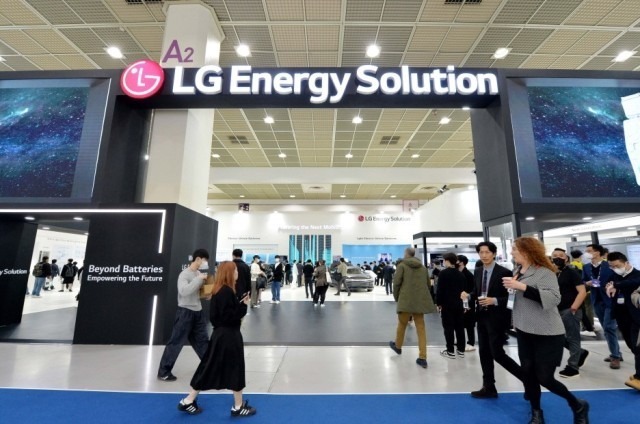 LG Energy Solution (LGES), a leading player in the EV battery sector, announced impressive financial results for the second quarter of 2023.
During the second quarter, LGES posted consolidated revenue of KRW 8.774 trillion, marking a 0.3 percent increase from the previous quarter and a substantial 73 percent increase year-on-year. The company attributed this growth to increased shipments to North America, fueled by the strong demand for electric vehicles in the region. However, demand in Europe saw a relative decline, and the average selling price (ASP) was affected by falling metal prices.
Despite market uncertainties surrounding the EV and battery industries, LGES remains optimistic about its future prospects. The company revised its 2023 growth target to a mid-30 percent increase year-on-year in annual revenue, up from the previous target of 25 to 30 percent growth announced earlier this year.
The second quarter operating profit recorded at KRW 461 billion, which represented a 27 percent decrease from the previous quarter, but a significant 136 percent increase year-on-year. This figure included the estimated IRA tax credit amount of KRW 110.9 billion. However, LGES noted that one-off provisioning of KRW 151 billion, due to inflated costs of material expenses related to the ongoing Chevrolet Bolt EV recall process, impacted the operating profit margin.
LGES's first half-year performance was particularly strong, thanks to the increasing global demand for electric vehicles, primarily driven by the U.S. market. According to SNE Research, global EV sales from January to May 2023 increased by 43 percent compared to the same period in the previous year, with the U.S. showing the highest year-on-year growth of 54.1 percent.
Capitalizing on this market growth, LGES achieved a first half-year revenue of KRW 17.5 trillion, representing an impressive 86 percent increase year-on-year. The company's operating profit during this period reached KRW 1.1 trillion, marking a substantial 140 percent increase from the previous year.
To maintain its market competitiveness and industry leadership, LGES plans to focus on mid- to long-term strategic initiatives. These initiatives include developing and manufacturing customized products for each target market, expanding global production capacity, and strengthening the global supply chain for cost-competitive critical minerals and raw materials. Additionally, LGES aims to establish a closed-loop system at each production facility to prepare for recycling businesses, securing a leading position in the battery recycling and reuse market.
LGES is confident in its ability to navigate potential uncertainties in the second half of 2023, given its solid customer base, diverse product portfolio, and operational expertise. With the projection that the EV market will quintuple by 2030, the company expects its full-year revenue for 2023 to grow over mid-30 percent year-on-year, accompanied by continuous improvement in profit margin.