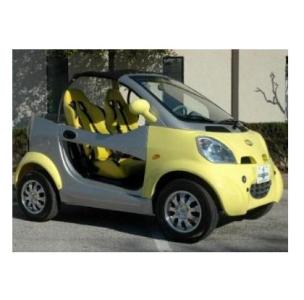 By Greentech Lead Team: Kandi Technologies, a Chinese
manufacturer of electric vehicles (EVs) and all-terrain vehicles (ATVs), will
acquire Yongkang Scrou Electric, a Chinese manufacturer of motors and related
products for Electric Vehicles (EVs).
Through this agreement, Kandi will acquire KO NGA
Investment, the shareholder of Scrou. Kandi expects the acquisition will
further establish Kandi as the leading pure electric vehicle manufacturer in
China.
"We are pleased to reach an agreement to acquire
Scrou. This addition will increase our competitiveness in the pure electric
vehicle industry and extend our industrial chain in EV business. Upon the
completion of this transaction, Scrou will make a critical contribution to our
overall electric vehicles offering, and further improve our EV products quality
and cost efficiency," said Xiaoming Hu, chairman and chief executive officer of
Kandi Technologies.
According to the agreement, Kandi
will exchange a total of 2,354,211 shares of the company's common stock,
representing an aggregate exchange purchase price of approximately $7,952,524
for the 253 shares of KO NGA.
The exchange purchase price was based upon the evaluation
report. Upon consummation of the share exchange transaction, Scrou will become
a wholly-owned subsidiary of Kandi.
Scrou manufactures a variety of automobile generators and
motors for pure EVs, as well as auto starters, auto asynchronous motors, auto
air-conditioners and other auto related products.
Scrou expects to produce 70,000 units of driving
generators for pure EVs, 70,000 units of auto air-conditioners for pure EVs and
390,000 units of auto generators for the years 2012 to 2014.
The estimated total revenue and net profit for the three
years in aggregation is expected to reach approximately $69,428,571 and
approximately $ 9,072,857, respectively.
Recently, Kandi announced that the company received from
Jinhua Municipal Government subsidies of approximately $5,024 for each of the
initial 300 EVs sold by the end of 2011.