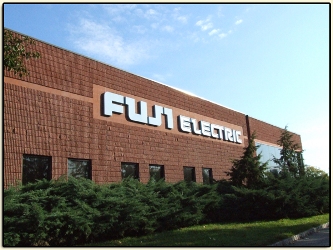 Greentech Lead America: Fuji Electric Corporation of
America has unveiled the first publicly available DC Quick Charger on ChargePoint electric
vehicle charging station at the Residence Inn by Marriott in San Juan
Capistrano, California.
The 25kW charging station is owned and operated by
EV-integrator Evoasis. It provides full charge in approximately 60
minutes.
Fuji Electric's DC Quick Chargers have been
installed in hundreds of locations around the world, and the integration with
ChargePoint means that drivers can easily access real time station availability
and manage charging sessions.
"The combination of Fuji Electric's extensive DC charging
experience and Residence Inn San Juan Capistrano's reputation for helping
travelers thrive on the road for extended periods made it ideal for the launch
of the first publicly available DC Quick Charger on ChargePoint."
"Fuji Electric is thrilled to be partnering with
Residence Inn San Juan Capistrano and Evoasis to offer electric vehicle owners
a fast and convenient charging method," said Phil Charatz, president and CEO of
Fuji Electric of America. "The integration of ChargePoint in our DC Quick
Charger enhances the user experience, and we are proud to be the first publicly
available DC Quick Charger on their network."
ChargePoint-enabled Fuji Electric stations are included
on all ChargePoint mobile phone applications for iPhone and Android. These
ChargePoint mobile apps provide an easy way to locate stations near any
specified address and get turn-by-turn directions. Drivers can also utilize
ChargePoint's station reservation feature.
The introduction of the Residence Inn unit marks Fuji
Electric's fourth operational DC Quick Charger in the U.S. following their
formal entry into the North American market in March 2012.
Fuji Electric has opted to focus on 25kW DC Quick
Charging in the U.S., citing the need to help station owners manage
installation and utility costs. Their new charging station will be released in
December 2012, and will feature a slimmer design and optimized user interface.