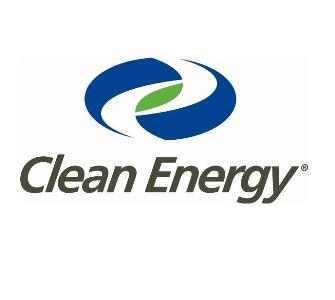 By Greentech
Lead Team: Clean Energy Fuels has signed a 10-year agreement with Green Energy
Oilfield Services, a truck transport provider, to build, supply, and maintain a
new liquefied natural gas fueling station at Green Energy headquarters in
Texas.
The Clean
Energy LNG station will fuel Green Energy's new fleet of 60 LNG-powered
heavy-duty Peterbilt trucks, which will support Green Energy's oil production
customers within a 100-mile radius of Fairfield, in the Freestone oil region of
Central Texas. The trucks are anticipated to use approximately 1.2 million
gallons of LNG annually.
Development
of the new Green Energy Fairfield LNG station is set to begin in August 2012,
with completion scheduled by the end of 2012. Green Energy's future plans
include development of additional LNG truck fueling stations in the Barnett
(Fort Worth), Haynesville (Marshall), and Eagle Ford Shale (Laredo)
petroleum-producing areas of Texas.
"Our company
is committed to acquiring and deploying fleets comprised exclusively of
LNG-powered trucks. Together with many of our oilfield services customers, we
are anxious to secure the cost-saving and clean-air benefits offered by natural
gas. Another important goal for us is helping reduce America's need for foreign
oil imports, and natural gas fuel is sourced domestically," said Roger Nevill,
president and COO of Green Energy.
"With the
availability of new class-8, 2010 EPA-compliant natural gas trucks from several
major manufacturers, regional and national trucking operators are deploying
natural gas fleets in increasing numbers. Their goals include conserving costs,
adding fuel diversity, curtailing harmful emissions, and reducing America's
dependence on imported oil. We commend Green Energy for its pace-setting
commitment to powering truck fleets with natural gas fuel," said James Harger,
Clean Energy's
Chief Marketing Officer.
Currently
priced up to $1.50 or more per gallon lower than diesel (depending upon local
markets), the use of natural gas fuel reduces costs significantly for vehicle
and fleet owners, and reduces greenhouse gas emissions up to 23 percent in
medium to heavy-duty vehicles. Additionally, natural gas is a secure North American
energy source, with 98 percent of the natural gas consumed produced in the U.S.
and Canada.
Clean Energy
fuels over 25,200 vehicles at 257 strategic locations across the United States
and Canada with a broad customer base in the refuse, transit, trucking,
shuttle, taxi, airport and municipal fleet markets.