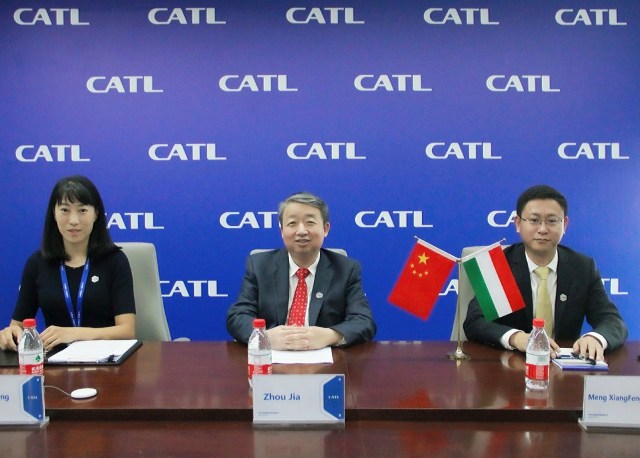 China-based CATL will build a battery plant in Hungary with an investment of 7.3 billion euro ($7.6 billion), as the world's biggest electric vehicle battery maker gears up to meet demand from global automakers.
CATL said that construction of the 100 GWh plant in the eastern Hungarian city of Debrecen, its biggest overseas investment, would start this year after receiving approvals, and should last no more than 64 months.
It will be Europe's largest battery cell plant and CATL's second in the region, making battery cells and modules for carmakers including Mercedes-Benz, BMW, Stellantis and Volkswagen.
Volkswagen, Mercedes-Benz and Tesla have announced or started to implement battery expansion plans in Europe to secure access to vital cells and raw materials and support their electrification strategies.
CATL is also planning a battery production unit in North America by 2026 for clients including Ford Motor, Reuters reported earlier.
Debrecen is home to a plant being built by BMW, while Volkswagen's Audi brand has a factory in western Hungary's Gyor and Mercedes-Benz operates one in Kecskemet, in the central part of the country.
Mercedes-Benz said in a statement it would be the first partner to receive battery cells from CATL's Hungarian plant.
"This new European CATL plant in Hungary is another milestone for the scale-up of our EV production together with our key partners," Mercedes-Benz management board member Markus Schaefer said.
CATL previously said it would start supplying cylindrical cells to BMW from 2025 for its new series of electric vehicles.
As of end of 2021, CATL had an annual battery production capacity of 170.39 GWh, with 140 GWh capacity under construction. The company said previously it aims to install a total of 670 GWh annual capacity by 2025.