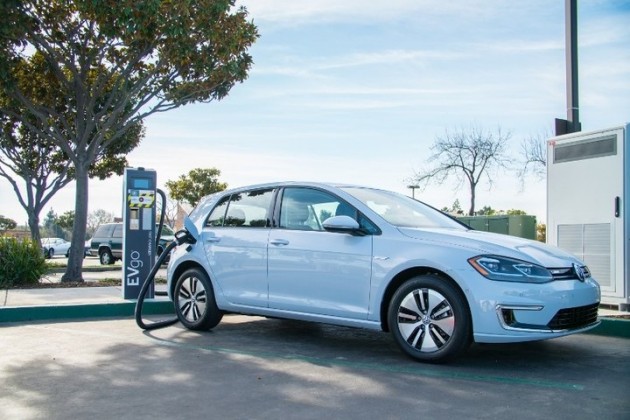 In a groundbreaking move, BMW Group, Ford Motor Company, and American Honda Motor have jointly unveiled plans to establish ChargeScape, a new venture equally owned by the three automotive giants.
This pioneering endeavor aims to create a single, cost-effective platform that seamlessly connects electric utilities, automakers, and electric vehicle (EV) customers. The venture is set to reshape the EV landscape in the United States and Canada, unlocking unprecedented value for both consumers and the electric utility sector.
What is ChargeScape?
ChargeScape, once regulatory approvals are obtained, will serve as a central hub, eliminating the need for individual integrations between electric vehicle brands and electric utility companies. The platform will provide electric utilities with access to EV battery energy from a diverse range of electric vehicles. Meanwhile, participating EV owners will have the opportunity to reap financial benefits by utilizing flexible and managed charging schedules during optimal grid-friendly hours.
Moreover, ChargeScape will enable EV customers to share the stored energy in their vehicle batteries with the grid during peak demand periods through vehicle-to-grid (V2G) applications, promising even more significant financial advantages and grid support.
Grid Integration and Sustainable Energy Usage
The advent of ChargeScape aligns perfectly with the rapid growth of electric vehicle sales and infrastructure expansion. With more electric vehicles on the road, the demand for electricity surges, necessitating innovative solutions to manage grid resiliency efficiently. ChargeScape emerges as a key player in this narrative, offering energy management services to enhance grid stability while anticipating future V2G capabilities.
Furthermore, the initiative will contribute to the decarbonization of the grid by enabling EV owners to utilize electricity sourced from renewable energy sources, such as wind and solar power. All the while, EV owners will retain control over their charging and energy usage decisions.
Streamlining Communication and Cutting Costs
One of ChargeScape's significant advantages is its ability to streamline communication between automakers and EV owners. BMW Group, Ford Motor Company, and American Honda have direct access to their EV customers, bypassing the challenges faced by utilities in identifying and reaching out to EV owners within their service areas. This could substantially reduce marketing and outreach costs for utilities.
ChargeScape also plans to provide managed charge scheduling through vehicle connectivity, eliminating the need for Wi-Fi-enabled charging stations. This approach caters to EV owners who do not have smart chargers at home, ensuring that their vehicles remain accessible for grid services.
An Open Invitation to Automakers
BMW, Ford, and Honda have extended an open invitation to other automakers, encouraging them to join the ChargeScape initiative fully. The goal is to unlock the full spectrum of opportunities presented by ChargeScape's grid service offerings once the company becomes fully operational, further accelerating the adoption of electric vehicles and sustainable grid integration.
As the automotive industry takes a giant leap toward a more sustainable and interconnected future, ChargeScape stands at the forefront, poised to revolutionize the way electric vehicles interact with the electric grid, ushering in a new era of efficiency, sustainability, and financial benefits for all stakeholders involved.