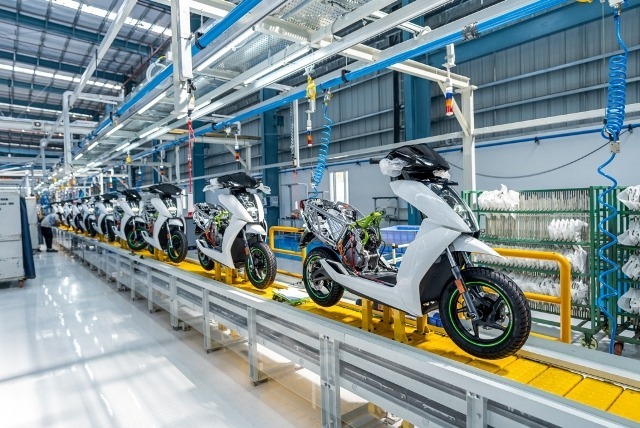 In a notable development, Ather Energy, an electric vehicle (EV) company backed by Hero MotoCorp, witnessed a sharp increase in losses during the financial year 2022-23. The company reported a staggering loss of Rs 864.5 crore in FY23, marking a more than 2.5 times surge compared to the previous fiscal year.
According to the annual financial statements filed with the Registrar of Companies (RoC), Ather's total expenses soared to Rs 2,670.6 crore from Rs 757.9 crore in FY22, despite experiencing strong sales. Surprisingly, this surge in losses occurred even as the company's revenue from operations grew 4.3 times, reaching Rs 1,784 crore during the fiscal year ending March 2023.
The data revealed that Ather spent Rs 1.5 to earn every Rs 1 from operations in FY23, and the EBITDA margin improved to -38.3 percent, IANS reports.
Earlier this month, Ather Energy successfully raised Rs 900 crore from existing shareholders Hero MotoCorp and global investment firm GIC through a rights issue. The company has outlined plans to utilize these funds for launching new products and expanding its charging infrastructure and retail network.
Tarun Mehta, CEO and Co-founder of Ather Energy, highlighted the rapid transition toward electric vehicles in India, especially in the two-wheeler segment, stating, "Last few years have demonstrated just how quick the EV transition in India can be and how it will be led by 2 wheelers. This round will allow us to expand our product portfolio while expanding our footprint."
Currently, Ather Energy boasts over 200 retail touchpoints across more than 100 cities and a public fast-charging network for electric two-wheelers, featuring over 1,500 Ather Grids. The company recently expanded its product range to include 2.9 kWh and 3.7 kWh battery options in the flagship 450X, as well as an entry-level product, the 450S, to cater to a broader segment of the two-wheeler market.
Founded in 2013 by IIT Madras alumni Tarun Mehta and Swapnil Jain, Ather Energy enjoys backing from notable investors such as Hero MotoCorp, GIC, NIIF, Sachin Bansal, and Tiger Global.