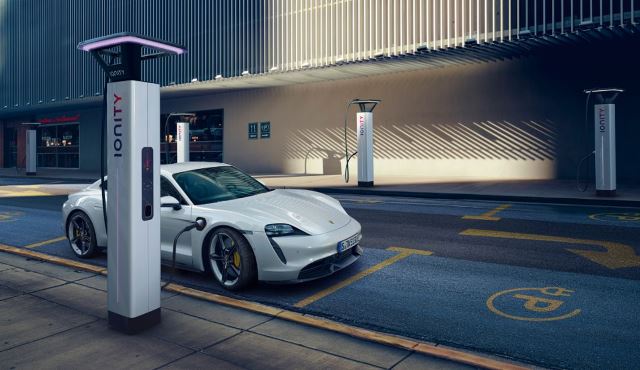 Nearly all major auto manufacturers have announced plans to shift production to add many new models of all-electric vehicles (EVs) and fleets over the next 10-15 years. According to BloombergNEF, more than two-thirds of all passenger vehicles sold globally will be electric by 2040. That means compared to the 3 million EVs sold in 2020, we can expect to see 66 million new EVs sold in 2040.
Now the question is, how do we get there in such a short amount of time?
A recent AP article by Tom Krisher and David McHugh did a great job highlighting one of the biggest challenges that lay ahead for EVs: winning over the masses. There is still customer hesitation around price and convenience (e.g., number of charging stations), but it's encouraging to see declining battery costs, increased vehicle range, more charging stations and faster charging of batteries – all making electric cars more appealing to the mass market. These improvements are necessary to continue winning over buyers that have not been ready to make the switch from a gasoline-powered vehicle to one that is all-electric.
First and foremost, EVs aregood for the environment. Sure, they aren't perfect and folks can point out all sorts of challenges such as the battery manufacturing and what happens to old batteries. However, let's be clear – the adoption of EVs is an important step forward in winning the war against climate change and reducing fossil fuel use. If you look at the movement to EVs from a financial perspective, electric utility companies are one of numerous groups that are well-positioned to benefit from this transition. The fact is, now is the time for electric utilities and the electricity industry at large to prepare for a future where an EV is the preferred choice over internal combustion engines for transportation. Those utilities that take the time to create an EV strategy and put it in motion will reap the benefits.
Increased demand for electricity – the good and bad news
The demand for electricity will skyrocket as more EVs hit the road. While this will provide a welcome revenue boost for utility companies that have seen stagnant growth over the last two decades, it will also cause a significant increase in the total electric load that will stress an aging transmission and distribution grid.
If energy demand increases quickly and substantially and proper planning and preparation for this increase is not undertaken, then utility companies risk accelerated degradation or even catastrophic failure of their distribution infrastructure – particularly secondary transformers. Risk of complete failure of the power grid increases when combined with other events that cause electricity-usage spikes, including hot days when air-conditioning usage is abnormally high. And, as many climate experts agree, the number of temperature-record breaking days continues to increase year-over-year.
Increased visibility and control of EV chargers: a necessity to manage electric load growth
Historically, electric utility companies have accommodated localized load growth by simply adding more transformers or replacing existing transformers with larger-capacity units. Going this route won't necessarily work this time around because of how EVs tend to be adopted in clustered geographic pockets, which drive increases in local demand that greatly exceed what the total system sees. On top of that, unnecessarily replacing or upgrading distribution transformers also chips away at any additional revenue potential from new loads.
In order to preserve revenue and meet increasing demand, there is an opportunity for utilities to work with technology partners to provide solutions that enable "active management" of customer-owned EV chargers. Good technology partners should be able to use advanced analytics to predict peak usage patterns and use that information as a basis for optimizing EV charging through deferring charging to periods with less demand for electricity (locally or at the system level) or throttling charging sessions to mitigate system or local peak load. In turn, end-use consumers should have some ability to define the parameters of engagement with their utilities to ensure that their driving needs are met and their program experience is positive.
It is also important to remember that there will not be a "One Size Fits All" solution when it comes to home EV charging. First, utilities should expect that the technology providers they work with embrace an open standards-based approach that works across the entire EV charging ecosystem. Second, grid optimization and management objectives will vary from one utility service territory to the next. As such, analytics and control solutions should be able to adjust to differences in objectives across individual utilities and adapt to changes in usage caused by the COVID-19 pandemic and evolve as people around the world eventually start to travel to work and schools again.
Once utilities have chosen and implemented their respective technology solutions, utilities willthen need to get their residential customers (and their EV chargers) interested in participating in their programs. Effective program design and customer education is critical, as getting customers to express a willingness to enroll in programs is nearly as important as the control optimization technology itself– if a utility company can't get customers to buy-in, then the technology can't do its job. Customer enrollment strategies will need to be creative and provide clear financial incentives to participants. Thus electric utilities will need to be prepared with a complete set of services, or have selected a partner to provide services, including education and marketing, easy device enrollment, call center support, and financial settlements to make sure that those that do sign up for the program are compensated as promised, so they can become ambassadors of the program.
Electric is the future
Electrification of transportation has far-reaching benefits and is a change that we as a society need to work toward. Unfortunately, we are already seeing the negative impacts of climate change show up in many ways around the globe, and moving away from gasoline-powered vehicles is just one way that we can work toward creating a cleaner and livable environment now and for future generations. With all eyes on how to slow the impact of climate change, we can expect to see continued innovation from the private sector as it relates to green technology, including EVs. Utility companies will be part of that change, and when done right, can reap the benefits of an all-electric future.
By Mike Ting, senior product manager at Itron