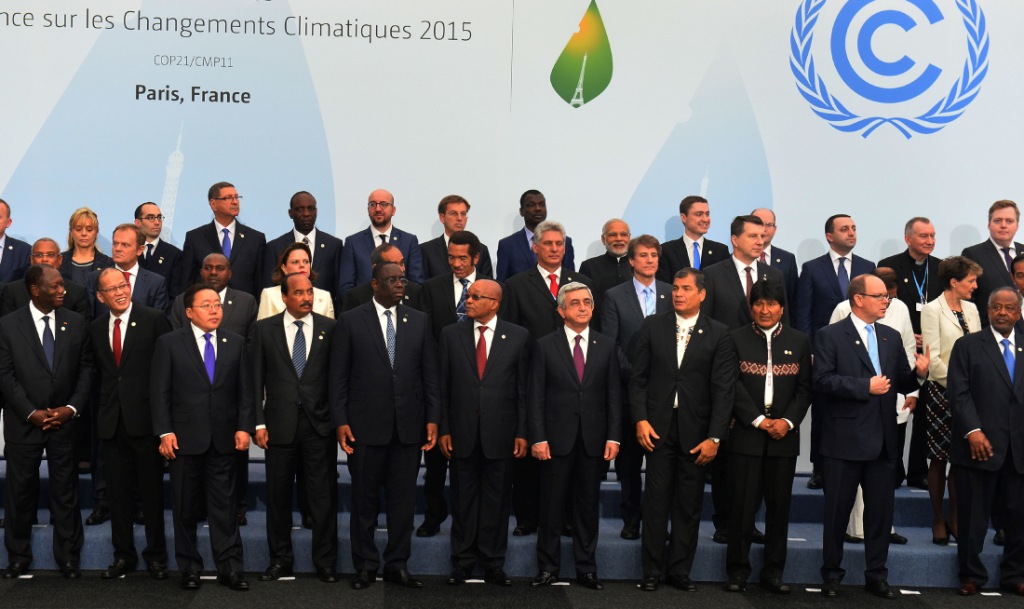 The Paris Climate Change Agreement adopted by 194 countries is a historic treaty and cannot be renegotiated, the UN Framework Convention on Climate Change (UNFCCC) said on Friday.
The Paris Agreement remains a historic treaty signed by 194 and ratified by 147 countries. Therefore it cannot be renegotiated based on the request of a single Party (the US), the UNFCCC said in a statement here.
Its secretariat headquartered in this city in Germany also notes the announced intention to renegotiate the modalities for the US participation in the agreement.
"In this regard, it stands ready to engage in dialogue with the United States government regarding the implications of this announcement."
The Paris Agreement is aimed at reducing risk to economies and lives everywhere, while building the foundation for a more prosperous, secure and sustainable world, it said.
"It enjoys profound credibility, as it was forged by all nations and is supported by a growing wave of business, investors, cities, states, regions and citizens. We are committed to continue working with all governments and partners in their efforts to fast forward climate action at global and national levels," the UNFCCC added.
The US President Donald Trump on Thursday announced the US is withdrawing from the Paris Climate Agreement due to the "draconian financial and economic burdensa the agreement imposes on his country.
"As of today, the US will cease all implementation of the non-binding Paris accord, and the draconian financial and economic burdens the agreement imposes on our country," he said in an address in the White House Rose Garden.
"The science on climate change is perfectly clear: we need more action, not less. This is a global challenge. Every nation has a responsibility to act and to act now," UN Environment chief Erik Solheim said.
His statement comes in the wake of the US President Donald Trump on Thursday announcing that the his country is withdrawing from the Paris Agreement due to the "draconian financial and economic burdens" the agreement imposes on his country.
Solheim said the US decision in no way brings an end to this unstoppable effort.
"China, India, the European Union and others are already showing strong leadership. 190 nations are showing strong determination to work with them to protect this and future generations."
He said there is incredible momentum on climate action from individual states, cities, the private sector and citizens and that a single political decision will not derail this unparalleled effort.
"The UN environment urges all parties to redouble their efforts. We will work with everyone willing to make a difference."
According to Solheim, climate action is not a burden, but an unprecedented opportunity.
"A shift to renewable energy creates more jobs, better paid jobs and better quality jobs. Decreasing our dependence on fossil fuels will build more inclusive and robust economies. It will save millions of lives and slash the huge healthcare cost of pollution," he noted.
Committing to climate action, Solheim said, means helping countries like Iraq and Somalia on the frontline of extremism and terrorism.
"It means helping coastal communities from Louisiana to the Solomon Islands. It means protecting food security and building stability to avoid adding yet more refugees to what is already an unprecedented global humanitarian crisis," Solheim added.
IANS