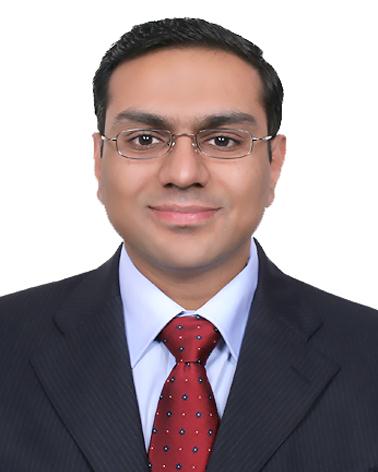 Siddharth Sen, Strategy and Marketing director – India, Honeywell Aerospace, discusses the importance of energy efficiency and climate conservation in Aviation. 
What is the current scenario of fuel and energy consumption by aircraft and airports in India as well as globally?
The Indian civil aviation sector is consistently facing high passenger traffic growth on an annual basis. According to an India Brand Equity Foundation report, passenger traffic has increased at a rate of 21.3 percent to 85.5 million in the fiscal year 2015-2016 from 70.54 million in the fiscal year 2014-2015. These passenger increases directly affect the fuel consumption pattern of airlines and overall revenue generation. A report by India's Petroleum Planning and Analysis Cell organization on aviation turbine fuel consumption also shows a jump of nine percent in 2015-16 to 6.2 million tons, which directly contributes to the critical carbon emission and air pollution problem in the country.
On an international level, according to a report published by the Sustainability Accounting Standards Board organization, the global aviation market generates approximately two percent of greenhouse gas emissions. If left unchecked, some estimate that it could grow to 22 percent by 2050. Therefore, it is important for the industry to be proactive and act now to reduce and mitigate the effects of these emissions.
How can India deliver effective emissions control and lessen the burden on the environment?
India is the world's ninth largest aviation market that caters to 122 million domestic and 47 million international passengers. It has more than 80 operational airports with 17 operating international flights, more than 700 aircraft and14 airlines. Additionally, the Indian aviation industry has a large potential for growth in the years to come, which would further increase these numbers.
Although carbon emissions from the Indian aviation sector is less than the global average, the industry is increasingly contributing carbon emissions due to the growth in passenger traffic. According to a measurement report by the Directorate General of Civil Aviation, carbon emissions in India could nearly double to 28 million tons by 2020 from the 16.33 million tons recorded in 2011.
Technology advances will help to reduce these emissions substantially. For example, air traffic management (ATM) systems are used for the guidance, coordination and control of aircraft movement, but existing systems have limitations that can result in excess fuel burn and emissions. Honeywell has developed and continues to work on technology like this to bring better fuel efficiency to the aviation industry while producing fewer carbon emissions.
What are Honeywell's innovative solutions (products and services) to the international aviation market in terms of climate friendly solutions and technology for airports as well as aircraft?
Honeywell works to deliver innovative and sustainable climate-friendly technology solutions to help lessen the impact of aviation on the environment. Honeywell Aerospace is a key player in ATM modernization, which helps deliver a cost-effective solution that can increase airport capacity, decrease air traffic noise and reduce weather-related delays. The Honeywell SmartPath Ground-Based Augmentation System (GBAS) provides differential GPS corrections and integrity for all satellites in view and offers approach path information. Such technologies help reduce air traffic and over-consumption of fuel, which makes flights safer, more environmentally friendly and cost effective.
Another climate friendly solution Honeywell creates is Honeywell Green Jet Fuel, which is made from the UOP Renewable Jet Fuel Process.  It is an advanced renewable fuel alternative to traditional jet fuel that meets or exceeds the most rigorous jet fuel standards. It can reduce greenhouse gas emissions by 65-85 percent compared to petroleum-based fuels. Other significant advantages include its:
Higher energy density in flight, which allows aircraft to fly farther on less fuel
Ability to meet or exceed critical jet fuel specifications, such as flash point, freeze point, stability and heat of combustion
Drop-in replacement fuel that requires no changes to aircraft technology or fuel infrastructure
Can you tell us how monetarily effective these solutions are?
Air Traffic Management solutions provided by Honeywell, such as SmartPath, promise safe and environmentally friendly processes on the ground as well as in the air. Honeywell's SmartPath is a cost-effective precision navigation solution. It enables increased airport capacity and decreases air traffic noise, saving fuel cost and reducing carbon dioxide emissions. By 2025, India will cater to 540 million air passengers annually. To support this growing number and future demand, SmartPath will help airport authorities optimize passengers' journey time and limit weather-related delays.
If commercial aviation were to source six percent of its fuel supply from biofuel by 2020, this would reduce its overall carbon footprint by five percent. The UOP Renewable Jet Fuel Process isan economical solution for fuel production and also helps airlines meet regulatory compliance obligations for renewable energy. By producing renewable fuels that can be blended with petroleum-based jet fuel, operators can avoid market-driven fluctuations in cost while delivering high-quality diesel fuel to airlines around the world.
Which airlines are using these services?
Honeywell's SmartPath is the world's only GBAS certified by the Federal Aviation Administration. Since 2013, the technology has been used for satellite-based precision approach and landings at Chennai International Airport, under the supervision of the Airports Authority of India.
The Honeywell Green Jet Fuelis available globally for military as well as commercial aircraft. On the military front, the fuel is made available to the U.S. Air Force. To name a few in the commercial space, Boeingwas the first to use biofuel for a transatlantic flight. Other well-known airlines such as Air China, Air New Zealand, GOL Airlines, Japan Airlines and United Airlines have also adopted this environmentally-friendly fuel.
editor@greentechlead.com