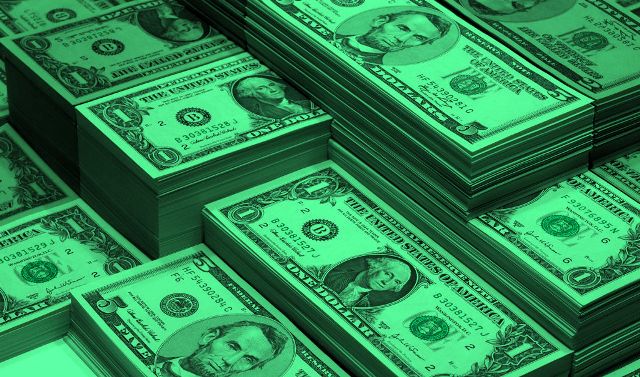 Environmental, Social, and Governance (ESG) have emerged as pivotal factors for success. ESG business services, aimed at promoting sustainable practices, have now emerged as one of the most rapidly expanding sectors within the corporate realm.
A recent report from the International Data Corporation (IDC) highlights a staggering projection for ESG business services. The forecast anticipates a remarkable climb from the current $37.7 billion in spending on ESG services in 2023 to a staggering $65.0 billion by 2027. The compound annual growth rate (CAGR) for this period is anticipated at a robust 14.9 percent, reflecting the escalating significance of ESG in the business sphere.
At its core, ESG business services encompass a range of professional services dedicated to achieving environmental and social sustainability goals while ensuring effective governance of these processes. Moreover, the sphere includes ESG-enabling services that empower organizations to bolster their sustainability efforts through conventional business process enhancements. These encompass services directed at streamlining processes, improving supply chains, and mitigating risks.
The evolution from ESG-enabling services to purpose-built sustainability services has opened a window into imminent market trends and consumer spending preferences. To effectively cater to these demands, businesses must comprehend the distinct needs and expectations of their clientele.
A 2022 survey conducted by IDC has illuminated significant insights. Nearly two-thirds of respondents revealed their intention to allocate over half of their professional services budget to sustainability-oriented endeavors in the coming two years. As organizations channel more resources into sustainable transformations, their primary focus areas for investment include strategy development and implementation, human capital management, and ESG reporting. By 2027, it is projected that sustainability strategy and human capital management services will jointly account for a substantial 60 percent of the total expenditure on ESG professional services.
The significance of strategy consulting in the sustainable transformation of enterprises cannot be understated. It provides the framework for embedding sustainability seamlessly into business strategies, effectively propelling corporate purpose and sustainable operations. As the market matures, it is expected that the focus will shift from devising sustainable strategies to operationalizing them, further bolstering the importance of strategy consulting.
Intriguingly, the segment of human capital management is poised for exponential growth, boasting a five-year CAGR of 28.3 percent. This can largely be attributed to the widespread need for comprehensive training and process efficiency enhancements to facilitate successful sustainability efforts in the future. By the end of the forecast period, human capital management is predicted to emerge as the predominant area of spending within ESG services.
Even as organizations gear up for mandated sustainability disclosures, the significance of ESG reporting remains unabated. While many have already initiated voluntary reporting on climate-related performance indicators, the evolving landscape necessitates enhanced reporting efficiency as resource-intensive reporting becomes obligatory. Professional services will play a pivotal role in this realm, facilitating the transition to more intensive reporting requirements.
As ESG considerations continue to shape the modern business paradigm, ESG business services are positioned to play a pivotal role in catalyzing sustainable transformations. The projected growth in this sector underscores the rising commitment of organizations worldwide to steer their operations toward a more sustainable future.