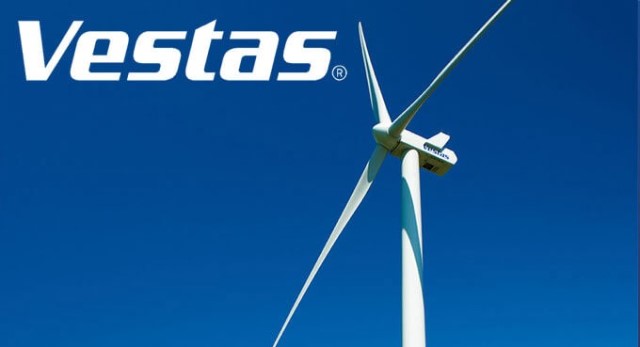 Wind turbine maker Vestas has lowered its revenue target to EUR 14.5-15.5 billion for 2022 against the previous guidance of EUR 14.5-16 billion.
Factors such as the new business environment, supply chain instability, cost inflation, delays on project deliveries lead to higher costs related to executing on customer commitments have impacted the sales of Vestas.
Vestas said EBIT margin before special items is adjusted to approx. –5 percent against the previous guidance of –5-0 percent)
Vestas has also lowered its Capex to EUR 850 million for 2022 as against the previous guidance of EUR 1 billion.
REVENUE
Vestas said its revenue fell 29 percent to EUR 3.913 billion during the third quarter of 2022 due to business challenges.
The quarterly intake of firm and unconditional wind turbine orders amounted to 1,895 MW, and the value of the wind turbine order backlog was EUR 18.1 billion as at 30 September 2022.
In addition to the wind turbine order backlog, Vestas had service agreements with expected contractual future revenue of EUR 32.8 billion. Thus, the value of the combined backlog of wind turbine orders and service agreements stood at EUR 50.9 billion – an increase of EUR 3.6bn compared to the year-earlier period.
Vestas CEO Henrik Andersen said: "Vestas increased the selling price of our wind energy solutions and build momentum within offshore wind, although geo-political uncertainty and high inflation impacted execution cost and activity levels in the wind industry."
Vestas offshore business achieved supplier agreements totaling 3.8 GW across USA, United Kingdom, and Poland, while onshore order intake landed at 1.9 GW and average selling price of EUR 1.06m/MW, ensuring a high order backlog of EUR 18.1 billion.