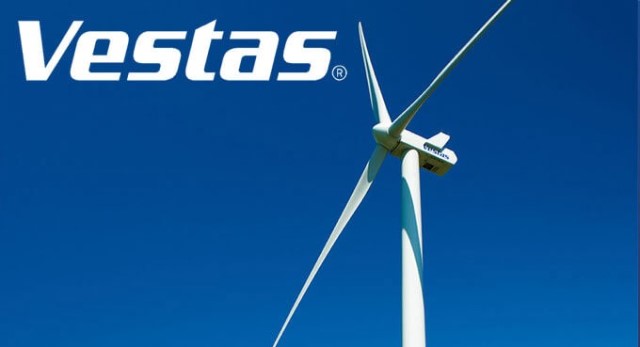 Vestas announced the introduction of the V155-3.3 MW wind turbine in India, targeting low and ultra-low wind condition projects.
India is the world's fourth largest wind energy market, where the energy demand is expected to double. India government intends to add around 100 GW wind power in the predominantly low-wind market by 2030.
Vestas said V155-3.3 MW wind turbine increases the turbine swept area by 67 percent in comparison to V120-2.2 MW. Large rotor to rating ratio ensures improvement in the partial load production in low-wind conditions.
The V155-3.3 MW improves the annual energy production (AEP) by more than three percent for a 300 MW wind park with 46 fewer turbines, creating an improved level of business case certainty.
The leading wind turbine supplier said the V155-3.3 MW has an optimised blade design and market specific towers up to 140m hub height. The V155-3.3 MW, built on the 4 MW platform, features a full-scale converter delivering excellent grid compliance, faster active and reactive power during dynamic frequency and voltage events.
Vestas has already installed 35 GW of 4 MW platform turbines in 47 countries. The V155-3.3 MW will have prototype installation in the third quarter 2021, while serial production is expected by the first quarter of 2022.
"With the introduction of the V155-3.3 MW wind turbine, Vestas is connecting our proven 4 MW platform technology with customised solutions to improve our customers' business case in low and ultra-low wind conditions," said Thomas Scarinci, senior vice president of Product Management Vestas.
Vestas will increase its manufacturing footprint in India by setting up a new converter factory in Chennai and expanding its current blade factory in Ahmedabad. Vestas earlier announced a new nacelle and hub factory in Chennai, which is currently under construction.
Vestas said the production ramp-up will add around 1,000 new jobs within the next year to the approximately 2,600 people currently working for Vestas in India.
"We have installed close to 4 GW of wind turbines in India over the last two decades and established a large production footprint. With the introduction of the V155-3.3 MW turbine, we are able to offer improved energy production and business case certainty," said Clive Turton, president of Vestas Asia Pacific.