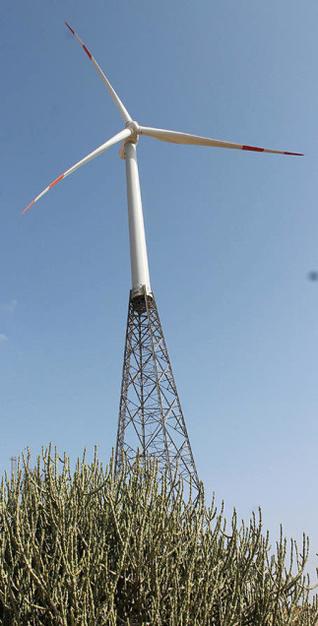 Suzlon Energy has put into operation the world's tallest hybrid wind generator turbine in Jamanwada of Kutch region of Gujarat, India, reports The Hindu.
The turbine will generate 12-15 per cent more energy. The 120-metre hybrid turbine was inaugurated by Gujarat Chief Minister Anandiben Patel, had been developed by local engineers.
RELATED :Suzlon to build 2000 MW wind projects in Madhya Pradesh
This tower is taller by 40 metres than regular wind turbine towers. The installed wind energy capacity at the Kutch has now reached 1,100 MW with this installation.
Right now, this is Asia's biggest wind energy park at one location, claims, Tulsi Tanti, chairman, managing director, Suzlon.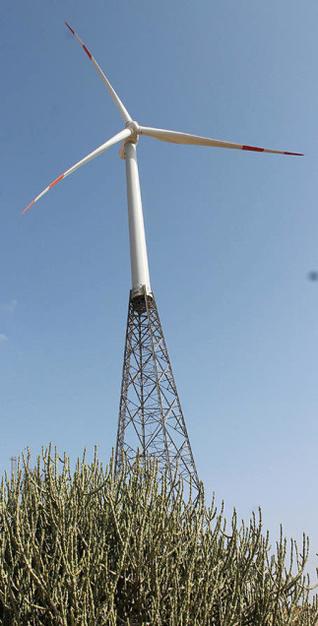 This S97 120m hybrid windmill tower is ideal for low wind areas, and the potential is huge. In the next three years, this region will have 2,000 MW of wind energy capacity, and this will make it the world's biggest wind energy park in one location, added Tanti.
Six years ago, company signed a memorandum of understanding with the Gujarat Government to set up 2,000 MW capacity, which has crossed so far 1,100 MW, Tanti said.
RELATED : Suzlon Energy to invest $2.5 b for wind energy project in India
India had a potential of 1 lakh MW of wind energy and with this revolutionary project the potential had increased to two lakh MW. This potential from the hybrid 120-metre turbine is 50,000 MW as now company can go to low-wind side, Tanti pointed out.
Globally, Suzlon has set up 25,000 MW wind energy in 31 countries, including 9000 MW in India.
With this expansion, Suzlon now has 1800MW of capacity in Gujarat, accounting for 20 percent of Suzlon's total pan India capacity of over 8250MW.
Sabeena Wahid
editor@greentechlead.com