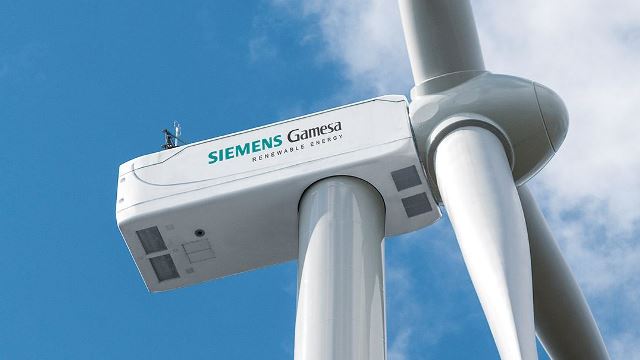 Siemens Gamesa Renewable Energy, the second largest wind turbine maker, has won an order to supply seven SG 4.5-145 for No. 5 Thanh Hai 1 wind farm in Vietnam.
Siemens Gamesa will supply seven more SG 4.5-145 for the second phase of the project. The 60 MW No. 5 Thanh Hai 1 & 2 wind farms will be located in Thanh Hai commune, Ben Tre province.
Commissioning of the No. 5 Thanh Hai 1 wind farm, with an installed capacity of 32 MW, is expected for mid-2020, Nguyen Trung Thanh, Tan Hoan Cau JSC's Deputy CEO.
Vietnam government has a target of 800 MW of wind power installations by 2020, a large part of which will be in nearshore projects.
"We are coordinating the discussions with the financing parties, which includes at this stage the Danish Export Credit Agency, an international bank and one of Vietnam's largest banks," said Richard Paul Luijendijk, Siemens Gamesa Onshore CEO in APAC.
Siemens Gamesa has already installed more than 7.6 GW of onshore turbines in Asia Pacific. Siemens Gamesa has supplied wind turbines to countries such as China, Japan, South Korea, Indonesia, the Philippines, Thailand, Australia, in Vietnam and New Zealand.
Siemens Gamesa has a strong offshore business, the signing of orders to supply 1.5 GW in Taiwan and becoming preferred supplier agreements for an additional 831 MW in Japan and Taiwan.