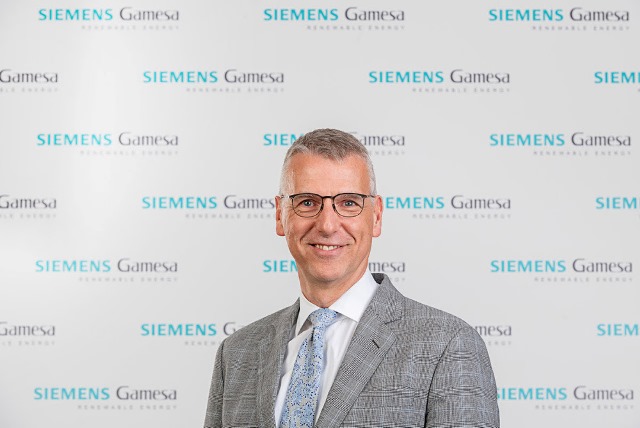 Siemens Gamesa has decided to terminate Markus Tacke from his CEO role, effective June 17, 2020.
Andreas Nauen, 55, who has headed the company's offshore activities, will become the new CEO of Siemens Gamesa with immediate effect.
Markus Tacke was instrumental in combining the business of Siemens Wind Power and Gamesa.
Siemens Gamesa will announce a new CEO for the offshore division.
Siemens Gamesa said project costs and the financial impact of Covid-19 disruptions will be resulting in a negative EBIT in the third quarter, before PPA and integration & restructuring costs. Siemens Gamesa said the anticipated positive EBIT in the fourth quarter is not expected to offset the negative development for the full fiscal year.
Siemens Gamesa, as of March 31, 2020, had a record order backlog of €28.6 billion (+21 percent).
According to the International Energy Agency, renewable energy will account for two-thirds of total installed capacity by 2040, with the number of installed systems averaging 57 GW per year.