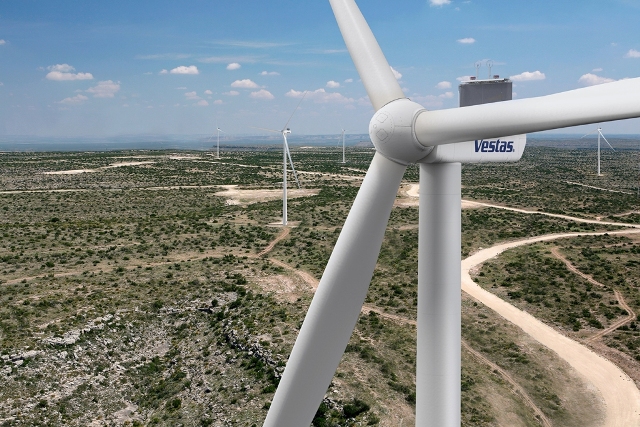 Vestas has received a 25 MW order from Sanko Holding, a prominent player in the energy sector, for the Akyel wind park at the Karaman Region in Turkiye. The contract encompasses the supply and installation of four V162-6.2 MW wind turbines, along with a 10-year Active Output Management 4000 (AOM 4000) service agreement.
Expressing gratitude for Sanko Holding's trust in Vestas' EnVentus platform, Levent Ishak, General Manager of Vestas Turkiye, commended the fit of Vestas' modular technology in the Turkish market. The EnVentus platform has garnered significant traction in Türkiye, with over 150 MW in orders, solidifying Vestas' commitment to sustainable energy solutions.
Hakan Yıldırım, CEO of Sanko Energy, underlined Vestas' invaluable partnership in their journey towards sustainable energy growth. He celebrated the signing of the capacity expansion agreement, marking an important milestone. The Akyel wind farm, in particular, has seen significant progress, integrating a 50 MW solar plant as a hybrid system, pushing the total capacity to an impressive 100 MW.
The new wind capacity expansion is expected to raise the Akyel facility's capacity to 125 MW, aligning with Sanko Energy's vision of doubling their current 1,000 MW installed capacity within the next decade. Their commitment remains steadfast in harnessing wind and solar power, with Vestas playing a pivotal role in their growth trajectory.
Turbine delivery is projected for the first half of 2024, with commissioning scheduled for Q4 2024, showcasing a swift and efficient project timeline. Vestas' longstanding association with Turkiye dates back to 1984 when they installed the country's first wind turbine. Over the years, Vestas has demonstrated a strong commitment to Turkiye by delivering over 2 GW of wind capacity to the nation, bolstering its renewable energy landscape.