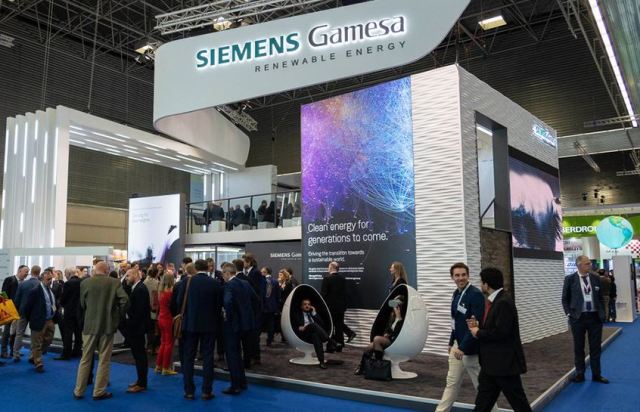 RWE has selected Siemens Gamesa as preferred supplier for their F.E.W. Baltic II offshore wind project in Poland. The 350 MW wind farm will utilize 25 of Siemens Gamesa's SG 14-236 DD offshore wind turbines. A Service agreement is included.
Construction works could commence as early as 2024. F.E.W. Baltic II will contribute to Poland's energy transition by producing enough green electricity to supply the equivalent needs of around 350,000 Polish households.
"With our F.E.W. Baltic II project, we will accelerate the development of the local supply chain and contribute significantly to the education of future workforces," Sven Utermohlen, CEO Offshore Wind at RWE Renewables, said.
The agreement with RWE for its F.E.W. Baltic II offshore wind farm will contribute to Siemens Gamesa's ongoing cooperation with the Polish wind power supply chain with the average yearly purchases of the goods and services in Poland equal to more than 250 million Euro.
"Combining our SG 14-236 DD offshore wind turbine technology with RWE's entrepreneurial approach to Poland is an excellent fit," says Marc Becker, CEO of the Siemens Gamesa Offshore Business Unit.
The new Siemens Gamesa Baltic Sea Offshore Execution center will consist of more than 150 experts. The specialists hired for this hub will cover such areas as preassembly activities, project management, construction management, commissioning for offshore wind farms in Poland and many other countries.
For the operation and maintenance of its F.E.W. Baltic II project, RWE has chosen the Port of Ustka. With the planned service station in the Polish port, RWE aims to create up to 50 new jobs in the long run. It is expected that the service station will be ready by 2025. RWE plans to serve its wind farm for at least 25 years from this port.
Also, RWE and Siemens Gamesa have signed a MoU with the Maritime University of Szczecin. The MoU is focused on identifying joint activities that support the education of students.