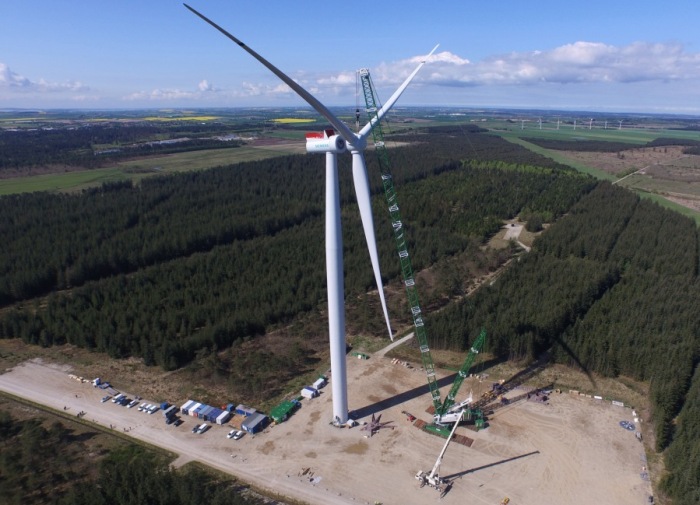 Larger, taller turbines can make every state in the US capable of wind power generation, according to a report recently published by the US department of energy.
Bigger turbines reaching up to 460 feet can tap into the power of faster winds at higher altitudes, making wind energy an economical source of electricity. According to Ernest Moniz, the secretary of energy, such power generation would play an important role in helping the nation achieve its goal of fighting global warming.
Currently, 39 states in the US are able to generate wind power. And turbines in the country have been growing taller to an average height of 250 feet above ground, New York Times has reported citing data from the energy department report.
ALSO READ: Siemens installs offshore wind turbine SWT-7.0-154 prototype
Once the wind turbines reach the 360 feet to 460 feet height range, it would also expand wind development potential by 700,000 square miles. The expanse which equals one-fifth of land in the US would bring the total area under wind energy production to more than 1.8 million square miles.
An increase in wind energy potential proportionate to the growth in height of turbines is expected in the Southeast, the Northeast, states around the Ohio River valley and the Great Lakes, besides parts of the interior West and Pacific Northwest.
According to the report, the total wind power generating capacity of onshore and offshore projects combined could reach 16,150 gigawatts, once the larger turbines come into operation. It is ten times the power the US currently requires.
Currently wind energy installations in the US account for 65 gigawatts, which is just under 5 percent of the demand nationally.
The report, however, advises caution and further evaluation of the effects the bigger equipment should have on existing infrastructure and the environment.
Ajith Kumar S
editor@greentechlead.com