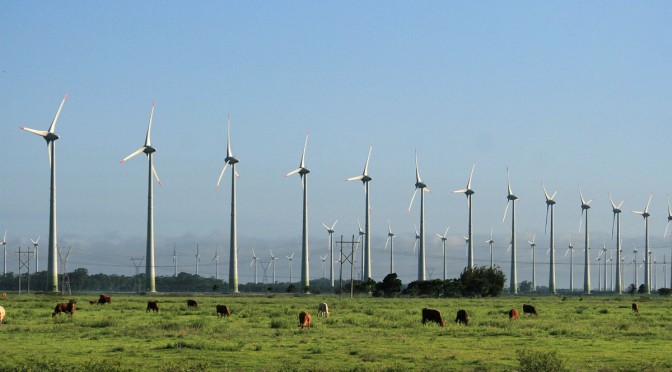 The Pakistan Alternative Energy Development Board (AEDB) has approved government guarantees for construction of five 230 MW wind power projects worth $600 million in Sindh.
The projects will be completed in 18 months by five companies, including the Master Wind Energy, Tenaga Generasi, Gul Ahmed Wind Power Company, Tapal Wind Energy and Hydrochina Dawood Power in Thatta.
The plants are expected to begin producing electricity by the end of 2016.
Five wind power projects from this area are already providing 256 MW of electricity to the national grid.
The construction of the new projects will help reduce load shedding in the country. Thatta has the potential to produce 50,000 MW of wind power.
In another development, Pakistan will soon receive $501.4 million loan from International Monetary Fund (IMF).
IMF has completed the sixth review of Pakistan's economic performance under a 36-month program with the support of Extended Fund Facility (EFF) arrangement.
The Board's decision will help in the immediate disbursement of $501.4 million, bringing total disbursements under the arrangement to about $3.5 billion.
The latest disbursement is part of about 6.12 billion dollars 36-month program supported by an Extended Fund Facility arrangement, which Pakistan secured in September 2013.
Recently, the National Transmission and Despatch Company Limited (NTDCL) of Pakistan signed three agreements for the output of 129.5 MW of energy from Jhimpir wind farm.
The plan calls for Tapal Wind Energy to build a 30 MW facility, Master Wind Energy to install a 49.5 MW plant and Gul Ahmed Wind Power construct an additional 50 MW wind park.
The PPAs have received the green light from NTDCL authorities and all three wind power producers will close their financing till 31 March 2015. The farm will start production by the end 2016.
Sabeena Wahid
editor@greentechlead.com