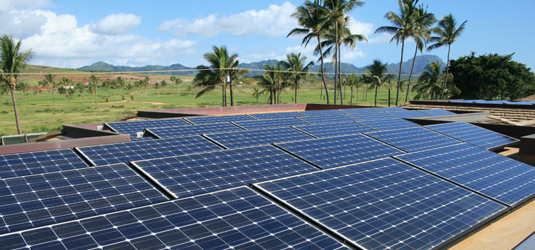 Wärtsilä will supply a 50 MW Smart Power Generation power plant to Hawaiian Electric Company on the island of Oahu, reports Finnbay.
The plant needs approval by the Hawaii Public Utilities Commission enabling the integration of more solar photovoltaic generation on the island. If approved, the power plant is scheduled to be operational in 2017.
Company needs to convert the generation portfolio to be more flexible to integrate more renewable energy, especially solar power.
This project is an important step in that direction. Internal combustion engines (ICE) provide a solution to company's requirements, since they are fast-reacting, efficient and capable of running on multiple fuels, said, Jack Shriver, senior engineer, Hawaiian Electric.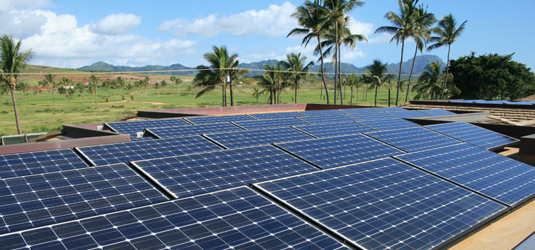 The power station will run on a biofuel blend and the plant will consist of six Wärtsilä 34DF engines with combined output of 50 MW. The power plant will be located on Schofield Barracks Army base, near Honolulu.
Solar PV capacity is showing high growing in Hawaii. According to the Interstate Renewable Energy Council, Hawaii has the highest per capita installed capacity of PV systems in the United States, 255 watts per person whereas the US average is 37.9 watts per person.
Hawaii has set a target to develop renewable electricity share from 15 percent in 2015 to 25 percent in 2020, and 40 percent in 2030.
However, Hawaiian Electric is already over 18 percent, exceeding the 2015 goal, and the company recently filed a plan that would exceed 65 percent by 2030.
A fast-reacting capacity is needed and an ICE is a key aspect to that. It can be started up multiple times daily, reach full load in less than 10 minutes, and shut them off when not needed, Shriver said.
Solar energy comes and goes, but something is needed fast to fill the gaps. The Smart Power Generation technology is a perfect companion to variable renewable energy. Fast back-up capacity enables much more wind and solar. This is key to sustainable power systems, stated, Wayne Elmore, regional director, Wärtsilä.
Wärtsilä's latest project is a 225 MW wind-integrating power station under construction in Oregon, scheduled to go online in early 2015.
Wärtsilä's total installed power generation capacity in US is some 2400 MW. In Hawaii, Wärtsilä has previously supplied two power plants to the islands of Kauai and Maui with a combined capacity of 38 MW.
According to a recent report by the International Energy Agency (IEA), ICEs are a promising technology for supporting wind and solar energy.
Sabeena Wahid
editor@greentechlead.com