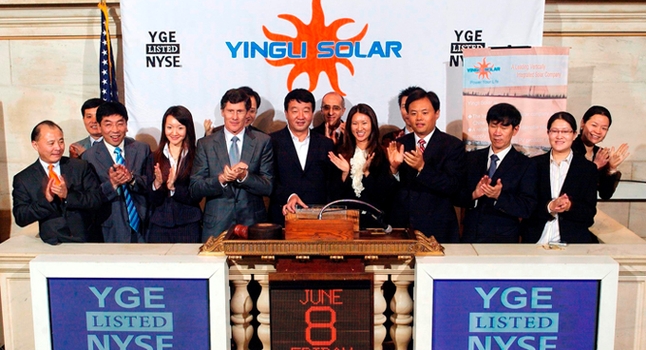 Yingli Green Energy based in Singapore will be supplying panels for a one megawatt solar farm in the state of Sabah on the island of Borneo.
Yingli will supply nearly 4,000 multicrystalline YGE 60 Cell Series panels that will generate approx. 1.5 million kWh of power annually.
Considered to be East Malaysia's first solar power plant, the facility got commissioned this month after receiving a license to export power throughout Borneo in 2014.
Developed by the Malaysian solar firm Cahaya Metro Sdn, the farm is located in Kg. Nyaris Nyaris, Bongawan, Sabah, Malaysia.
In a similar initiative, Yingli Green Energy plans to collaborate with Kasikornbank (KBank), Huawei Technologies and Solventia Solar Energy to establish solar power in Thailand.
According to their recently signed Memorandum of Understanding, the companies will jointly provide turnkey solar power solutions for both power plants and distributed generation projects throughout the country.
In July 2014, Yingli Green Energy Spain has signed an Engineering, Procurement and Construction (EPC) contract with Societe Nationaled' Electricite de Senegal (Senelec), for a 2MW ground-mounted PV plant.
Yingli Green Energy is pursuing new opportunities in distributed solar generation market in China thanks to the recent policy published by China's National Energy Administration (NEA).
Under the new policy announced in September, NEA aims to help China achieve the installation target of 13 gigawatts (GW) of solar energy in 2014, by focusing more on distributed solar energy generation.
Malaysia emerged as the winner of the recent trade wars that have evolved in the solar sector particularly between Chinese companies and American tariff policies.
Malaysia lured multinationals with its comparatively low labor costs, tax breaks, warm relations with the West and a team of English-speaking engineering work-force.
Malaysia is now the world's third-largest producer of solar equipment, trailing China.
Sabeena Wahid
editor@greentechlead.com