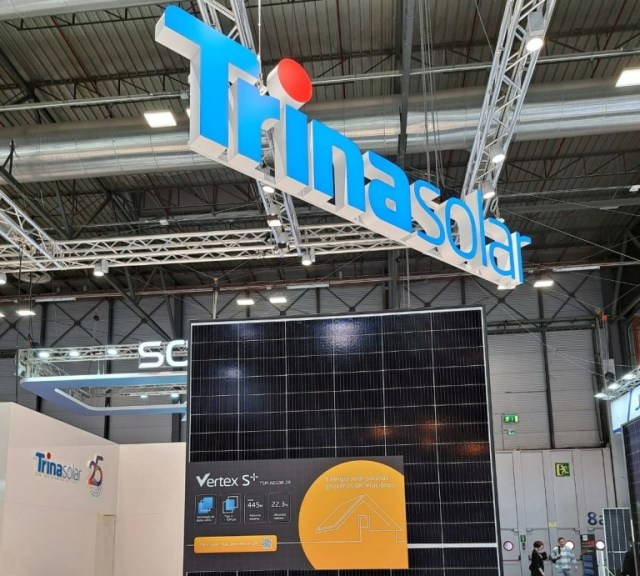 Trina Solar, a global provider of solar solutions, has initiated the delivery of its Vertex N 700W+ series modules to the ambitious 560MW PV power station located in Xinghai County, Qinghai Province. This remarkable project, set to be commissioned by the year's end, is poised to generate an annual energy yield of approximately 1.077 billion kWh.
Developed and owned by Datang Qinghai New Energy Development, this power station is nestled in the new energy haven of Hekatan in the northeastern region of Xinghai County. This endeavor marks a significant milestone as it stands as the county's first large-scale renewable energy project.
Situated in a challenging desert plateau environment characterized by extreme temperature fluctuations and volatile weather conditions, including high winds and hailstorms, the project required modules known for their reliability and energy efficiency. The Vertex N 700W+ series modules from Trina Solar were a natural choice to meet these demanding conditions.
Of the total 560MW capacity, Trina Solar is supplying 488MW of Vertex N 700W+ series modules, boasting advanced 210mm technology and n-type i-TOPCon Advanced technology. These modules are renowned for their exceptional reliability, efficiency, power output, energy yield, and their ability to reduce the Levelized Cost of Electricity (LCOE), thereby delivering significant value to customers.
The value proposition of the Vertex N 700W+ series modules is exemplified by their application in the 3.2MW ground power station in Gonghe County, Qinghai Province. These modules substantially reduce installation costs, electrical components, and tracking systems compared to other modules, ultimately saving RMB 0.0424 per watt, a 5.8 percent cost advantage over other n-type modules. Furthermore, they contribute to enhanced environmental benefits, reinforcing their significance in ground-mounted power stations.
Trina Solar is currently dispatching batches of Vertex N 700W+ series modules to the 560MW PV power station in Qinghai. The company's pioneering mass production of these modules underscores its leadership in the 700W+ era. As the station nears completion, it is set to make a substantial contribution to clean energy generation in the region, supporting both environmental sustainability and energy reliability.
Trina Solar remains committed to driving innovation in solar technology and enabling a sustainable future powered by clean energy.