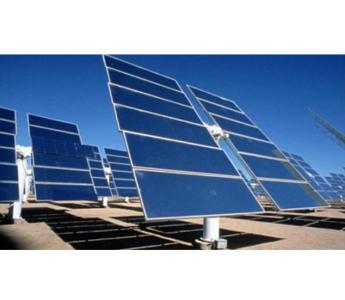 Greentech Lead Asia: Suntech Power, a solar panel
company, said that it expects solar shipments will go up by up 19 percent from
2.09 gigawatts in 2011 to 2.5 gigawatts this year.
"The challenge is profitability. Excess capacity in the
global industry has pushed the international solar companies to sell at
unsustainable pricing levels in an effort generate cash and maintain
viability," said Zhengrong Shi, chief executive officer, Suntech.
The growth in shipments will be driven in part by demand
in China, where total installations may more than double to 5 gigawatts
this year.
Canadian Solar has also said that that shipment will
increase as much as 51 percent to 2 gigawatts this year.
Recently, Suntech posted a net loss of $136.9 million in
the fourth quarter, according to Bloomberg.
Solar Companies are facing losses. Recently, Jinko Solar
Holding reported gross margin of negative 4.4 percent in the fourth quarter,
compared to 29 percent a year earlier. Jinko's net loss was $58.3
million.
Canadian Solar's net loss was $59.9 million. The company
is based in Kitchener, Canada, and most of its production is in China.
However, Suntech Power is seeking to boost margins by
cutting expenses, as driving down production costs is its top priority in 2012.