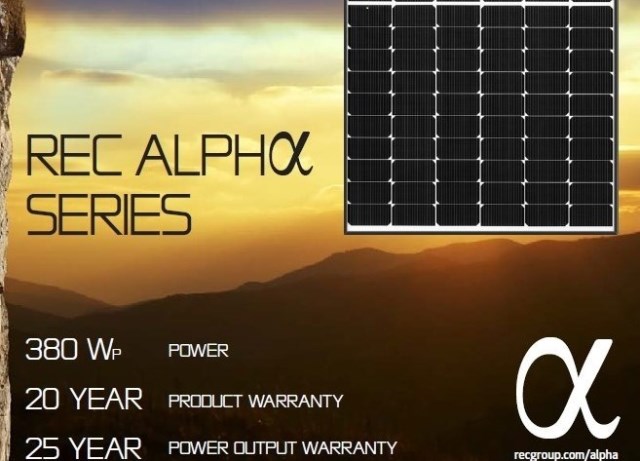 REC Group, a solar photovoltaic panel supplier based in Europe, has signed a memorandum of understanding with Meyer Burger.
REC aims to use equipment from Meyer Burger to increase its 600MW heterojunction technology (HJT) and SmartWire Connection Technology (SWCT) production capacity for Alpha solar panel that was unveiled at Intersolar event in Munich in May 2019.
REC's Alpha module, the world's most powerful 60-cell solar panel, has already achieved efficiencies thanks to the support of Meyer Burger.
REC said it is in principle prepared to enter into a profit-sharing agreement with Meyer Burger in exchange for adequate exclusivity protection for specific HJT and SWCT technology.
REC Group CEO Steve O'Neil said: "Strengthening our partnership with Meyer Burger will further drive innovation and higher efficiencies."
REC, the leading premium and integrated non-Chinese solar panel manufacturer, is the ideal partner to continue the commercialization of Meyer Burger's  PV technologies, said Hans Brandle, CEO of Meyer Burger.