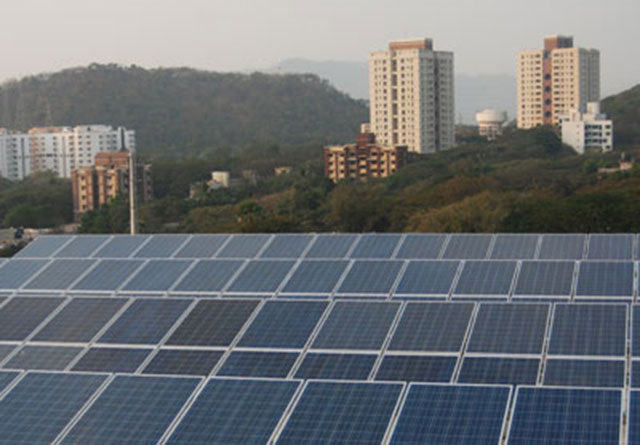 New Delhi Municipal Council (NDMC) will buy electricity from residents of the city.
The civic body has formulated a scheme that allows residents to install solar power modules on rooftops and sell the electricity they produce to the local body.
The first-of-its-kind initiative in India mandates that all the power thus generated must be sold to the civic body.
In exchange, the equivalent of charges on the number of units of clean power generated would be reduced from the monthly electricity bill of such consumers.
New Delhi-based tabloid Mail Today reports that the scheme has already received the green signal from Delhi Electricity Regulatory Commission (DERC).
However, residents planning to avail of the scheme will first have to get an approval from the NDMC for the purpose.
The approval process involves the submission of an application to the NDMC.
Ahead of approval, NDMC will conduct feasibility and compatibility analyses of the proposals and equipment.
"The applicant will also have to pay us a fee of Rs500 for the feasibility check," an NDMC official told Mail Today.
The applicant will also have to install the solar modules and associated paraphernalia at his own cost.
"After the connection is approved, the applicant will need to buy a net meter from the DERC," the DERC official added.
It is a 'two-way' meter which separately shows both the power transmitted to the grid as well as the customer's usage of power from the grid.
The meter will help DERC calculate charges on the actual consumption after deducting the units produced by the modules.
According to the DERC, the clean energy from rooftop installations will be purchased on average procurement tariffs, whereas the power sold to the consumers will be at tariffs fixed by the DERC.
NDMC has received six applications for rooftop solar installations thus far. These are scheduled to go into operation next month.
Initially, the scheme will be launched for domestic consumers but the NDMC plans to extend its reach to commercial establishments in the longer run.
Recently Dubai Electricity and Water Authority (Dewa) introduced a similar initiative under the Shams Dubai project.
Under that initiative, however, customers are allowed to use the electricity they generate on site and the offset between exported and imported electricity units is charged.
Shams Dubai has also incentivized the project to promote adoption.
Ajith Kumar S
editor@greentechlead.com