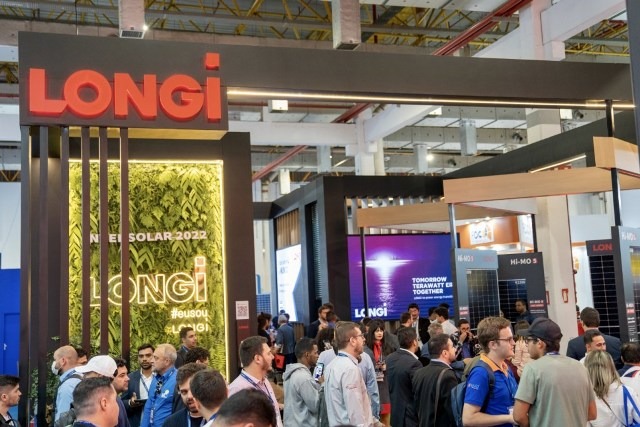 Global solar technology leader LONGi has achieved a momentous milestone by shipping over 1GW of solar modules to the Middle East distribution solar market in the second quarter of 2023. This accomplishment highlights LONGi's dedication to advancing the energy transition within the residential and commercial sectors across the Middle East.
Inaugurating its foray into the Middle East market in 2019, LONGi rapidly cemented its position as a pivotal force, reshaping the region's solar landscape. The company's commitment to innovation and excellence played a pivotal role in shaping the distributed photovoltaic (PV) market in countries such as the UAE, Lebanon, Jordan, Yemen, and others.
Hi-MO 6 Module with HPBC Technology Sparks LONGi's Success
A key driving factor behind LONGi's triumphant narrative is the launch of the revolutionary Hi-MO 6 module product, which incorporates the groundbreaking HPBC technology. This innovation not only redefines performance benchmarks but also broadens LONGi's distributed product portfolio, enabling a broader array of application scenarios. By providing heightened value and diversified choices, LONGi has empowered households, as well as industrial and commercial ventures throughout the Middle East.
Baggio Teng, General Manager of Middle East of MEA DG, voiced his pride in the company's achievements, stating, "LONGi's status as a trusted brand within the Middle East distributed PV market is the result of our steadfast commitment to quality and innovation. Our accomplishments stand as a testament to the unwavering support from our local distribution partners and the widespread acknowledgment of our products within the market. The customer-centric ethos remains at the heart of LONGi's mission, and we remain devoted to offering high-quality, efficient photovoltaic solutions that enhance the lives of end-users."
As LONGi continues to mark its presence in the Middle East, its impressive track record and dedication to advancing solar technology position it as a key player in accelerating the shift towards cleaner and more sustainable energy solutions.