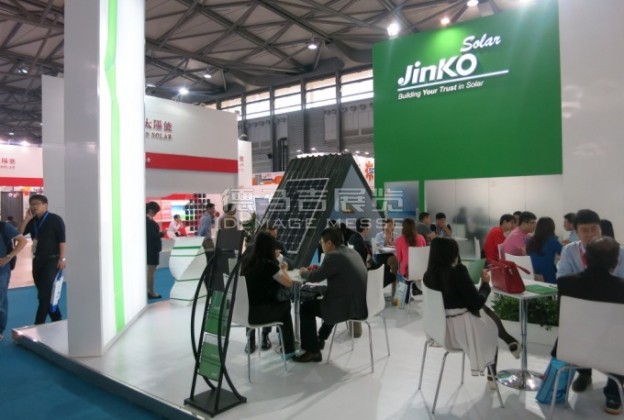 JinkoSolar Holding said its revenue fell 20.9 percent to RMB4.57 billion or $728.1 million in the first quarter of 2018 due to dip in solar module shipments and drop in the average selling price of solar modules in 2018.
The latest policies regulating the solar industry in China has affected market and ASPs of JinkoSolar.
China's policies — announced in May — are aimed at increasing the pace of achieving grid parity, accelerating the removal of out-dated capacity and releasing the pressure of new energy fund deficits.
"We expect to see a decline in prices across our industrial supply chain which will allow us to further cut both silicon and non-silicon costs during the second half of the year to offset the decline in the ASPs," JinkoSolar CEO Kangping Chen said.
JinkoSolar's income from operations fell to RMB125 million or $19.9 million from RMB91.3 million in Q4 2017 and RMB56.8 million in Q1 2017. Operating margin in the first quarter of 2018 was 2.7 percent, compared with 1.4 percent in Q4 2017 and 1.0 percent in Q1 2017.
Operating expenses fell 10.3 percent to RMB531.1 million or $84.7 million in the first quarter of 2018 mainly due to a decrease in shipping cost as a result of decreased solar module shipments.
JinkoSolar said total operating expenses accounted for 11.6 percent of total revenues in the first quarter of 2018, compared to 10.1 percent in the fourth quarter of 2017 and 10.3 percent in the first quarter of 2017.
JinkoSolar said solar module shipments in the first quarter of 2018 were 2,015 MW, including 209 MW to be used in the company's overseas downstream solar projects.
JinkoSolar said overseas orders will account for about 80 percent of overall shipments for the year demonstrating global footprint.
JinkoSolar noticed demand in Southern European markets such as Spain, Portugal and Italy, as well as booming demand in emerging markets such as Latin American, the Middle East and North Africa.