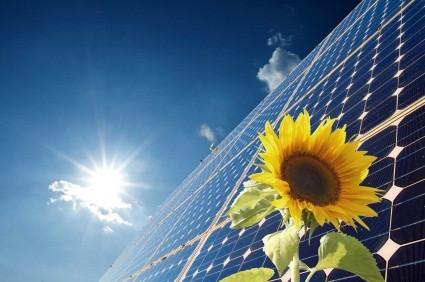 The year 2014 had been momentous for India solar market. The lull that prevailed in the country in the early months of the year due to uncertain political conditions disappeared when a stable government under the leadership of Prime Minister Narendra Modi came to power in May 2014. Since then, a new hope swept the Indian economy, which spread to all industries, and solar was no exception.
Modi, widely appraised for promoting renewable energy in his home state Gujarat, which contributes the major share of renewable energy in India, is portrayed by many industry spokespersons as the leader to take India's renewable energy ambitions forward.
To keep the expectations on, the maiden budget of Modi-led government allotted Rs. 500 crore (approximately US$83.5 million) fund for solar projects in five states. The budget also proposed a number of tax benefits including lowering of excise duties on backsheets and materials used in their manufacturing, glass for modules, copper wire for cells, modules and machinery and equipment used for setting up a solar energy project.
In yet another significant development aimed at accelerating solar adoption in the country, the Modi government dropped plans to levy anti-dumping duties on solar panels from the U.S., China, Taiwan and Malaysia. The decision came despite disagreements from Commerce Ministry. While this move was cited as an important step to help the Ministry of New and Renewable Energy (MNRE) achieve its National Solar Mission target, it raised questions about the government's commitment to supporting indigenous solar manufacturing.  It is to be noted that India has set a target of raising manufacturing share to 25 percent of gross domestic product by 2025, from the present 15 percent.
India has installed around 800 MW of solar capacity in 2014, taking the overall installed capacity to more than 3,000 MW. In October MNRE revised its guidelines for setting up 3,000 MW of solar PV projects in Tranche-I, under National Solar Mission (NSM) program. The Ministry canceled the earlier proposed allocation of 1,500 MW under batch II of phase II on the wake of this revamped policy.
India has a solar generation capacity of 2,900 MW, and in November the government revised a target of achieving 20,000 MW by 2022 to 1,00,000 MW, with an investment of around Rs.6.5 trillion over five years.  In pursuance of this goal, in November, MNRE, as part of India government's ambitious plan of setting up 25 solar parks, identified 12 locations in various states.
The government has also announced plans to set up a 1,000 megawatt grid-connected solar PV power projects with viability gap funding support of Rs.1,000 crore. The project is envisioned to be carried-out by central public sector undertakings within three years from 2015-16 to 2017-18.
To achieve its solar targets, the Government of India is planning to train 50,000 people in solar sector to create a "solar army" by providing training in solar energy related areas. The industry is already showing improvements by offering employments to a large section of the society. Solar energy is likely to create around seven lakh jobs in next 10 years in India, says an industry report.
Public Sector Tuning to Solar Wave
Several public service companies, with support from the Center, have announced plans to set up solar projects across the country. Coal India is planning to establish 1 GW of solar projects across India.
BHEL, an engineering and manufacturing PSU, is planning to set up a 500 MW solar power project worth Rs.3,700 crore. Earlier in July, BHEL also announced it will form a joint venture company (JVC) with a consortium of leading energy companies in India to set up an Ultra Mega Solar Power Project (UMSPP) of cumulative capacity of 4,000 MW in Sambhar Lake area near Jaipur, Rajasthan.  Once completed, the solar project will be the largest such project in the world. The members in the consortium as of July 2014 include Solar Energy Corporation of India (SECI), Sambhar Salts (SSL), Power Grid Corporation of India Limited (POWERGRID), Sutlej JalVidyut Nigam Limited (SJVNL) and Rajasthan Electronics and Instruments Limited (REIL).
NTPC, another major Indian PSU, has been mandated by the Center to generate 3000 MW of solar power in the country. As part of it, NTPC signed MoU with Andhra Pradesh and Madhya Pradesh. In Andhra Pradesh, NTPC will set up projects of 1,000 MW capacity. In Madhya Pradesh, the company will invest Rs 5,000 crore ($811 million) for a 750 MW project, which will completed in three tranches of 250 MW each. Earlier in June, NTPC also commissioned their 50 MW solar power project  in Madhya Pradesh, India.
In June, the Government of India said it is planning to set up two joint ventures to oversee the construction of renewable energy projects in the country. The new public sector ventures will be the JVs between state owned oil sector firms such as Indian Oil (IOC), Bharat Petroleum Hindustan Petroleum Oil and Natural Gas (ONGC), Oil India and Solar Energy of India and the Indian Renewable Energy Development Agency.
Giving Ear to Climate Change Concerns
A number of initiatives were undertaken by various government departments to boost solar adoption in the country and reduce reliance on fossil fuels. These initiatives come at the wake of the growing demand from International leaders and climate agencies to reduce carbon emission so that at least one third of the power generation in India will be fossil-fuel free by 2030.
In December the cabinet approved the setting up over 300 MW of grid-connected and off-grid solar power projects by defense establishments and paramilitary forces under viability gap fund from Jawaharlal Nehru National Solar Mission (JNNSM) in the 2014-19 period.
Recently the East Central Railway (ECR) of India announced plans to set up solar illumination over 780 manned as well as unmanned railway crossings to provide adequate lighting. Similarly there are plans to illuminate Indo-Pak border fencing posts using solar panels. In another such development, Airports Authority of India plans to build solar power plants in 30 airports.
In August, the government announced that solar energy will be used to power 2,200 mobile towers to be installed in nine Naxal-affected regions in India for the first time.
Telangana  govt, in partnership with NIRD, announced plans to set up solar streetlights in 10,000 villages. The central government also donated 3,500 solar pump sets for Telengana and Andhra Pradesh.
Major solar bids of 2014
In February 2014, Solar Energy Corporation of India (SECI) announced the bid results for 122 solar projects under the first batch of Phase-II of the National Solar Mission with a cumulative capacity of 2,170 MW. Of this, 36 projects with a capacity of 700 MW opted to bid under the Domestic Content Requirement (DCR). SEI, Azure Power India and ACME won most of the solar projects. SEI and Azure Power bagged 100 MW of projects each, while ACME got 80 MW of new capacity. The lowest and highest VGF sought for projects outside the DCR were INR 1.7m by Gujarat Power Corporation Limited (10 MW) and INR 24.9m by Madhav Infra (10 MW) respectively. The highest winning bid under the non-DCR category was INR 24.5m (USD 0.4m) by Tata Power Solar.
In October, Andhra Pradesh announced the bid results for a total 1291 MW vs 500 MW allocation capacity. Welspun emerged as the top bidder in terms of capacity (345 MW) followed by ACME Cleantech (160 MW) and  SunEdison(90 MW). FirstSolar emerges as the lowest bidder (Rs. 5.25/kWh and Rs. 5. 350/kWh for 40 MW projects each).
During the same period Karnataka released bidding results for a total of 500 MW.  SunEdison topped the bids with 150 MW in five PV projects, while Azure Power and Welspun Renewable Energy grabbed the second and third positions with 140 MW and 100 MW respectively. Today Green Energy and Asian Fab emerged as the lowest bidders quoting less than Rs 6.75 per KWh. Today had to close the bid of 20 MW at Rs 6.71 per KWh while Asian accepted 10 MW at Rs. 6.74 per KWh.
The lowering bid rates prove that solar energy is becoming cheaper in the country.
Other major solar developments across India
Solar Energy Corporation of India (SECI) announced plans to develop 1 GW solar PV plant in the district of Mahboobnagar in Andhra Pradesh.
Kerala announced plans to develop 50 MW floating solar PV plant.
North India's largest 34 MW solar power plant worth Rs. 350 crore started producing power for 250 villages of Lambi, Punjab.
A 500 KW rooftop solar PV project was established at the Kalinga Institute of Social Sciences (KISS), the largest solar project in Odisha.
An indigenously developed 3 MW plant that works in tandem with biomass will be set up in Bihar. The project gets funding from the European Union.
India -Suzlon, the leading Indian wind energy firm, announced its entry to solar market in India. The company has identified four sites across Gujarat, Rajasthan, Maharashtra and Madhya Pradesh for pilot solar projects in India.
Azure Power signed a memorandum of understanding (MoU) with the Rajasthan government to develop a 1,000 MW solar power project.
Reliance Power started solar plant operations of its 100 MW solar energy plant in Jaisalmer of Rajasthan.
Trina Solar announced plans to set up manufacturing facility in India and is looking for JV partners.
SunEdison announced plans to establish 5 GW of solar projects in Rajasthan.
TUV Rhineland opened solar PV module testing center in India
Welspun announced plans to invest Rs 15,000 crore in solar and wind in India
First Solar will build 45MW solar plant in Telangana
Infosys has unveiled plans to set up 50 MW solar park in Karnataka
Tata Power Solar commissioned 3 MW solar projects in Gujarat and 25 MW solar power project in Maharashtra.
Swelect Energy Systems commissioned 15 MW solar park in Tamil Nadu
Welspun dedicated 151 MW solar project in Madhya Pradesh
ACME Solar commenced operation of 25 MW solar project in Madhya Pradesh
Controversies, disputes, and more…
The year 2014 was also not free from disputes and controversies. In one such major faceoff over the U.S allegations that the domestic content requirements in phase II of JNNSM will likely cause greater harm to the U.S producers, India accused the U.S. of adopting double standards as it feels the U.S itself is providing export credits to its solar products like thin film panels and preferential treatment for power purchase from indigenous producers in 13 of its states.
In one of the major controversial moves in Indian solar sector, Tamil Nadu Electricity Regulatory Commission (TNERC) passed an order stating that there is no legal inviolability to the Tamil Nadu Generation and Distribution Corporation's (Tangedco) bidding process for solar power purchase from 52 companies. The bidding process has no legal sanctity for consideration under Section 63 of the Electricity Act, 2003, the order said.
Rajani Baburajan
editor@greentechlead.com
Disclaimer: The information in this article has been compiled based on the news reports available to GreentechLead.com. This may not be an exhaustive write-up, and GreentechLead.com will not be responsible for omissions, if any.