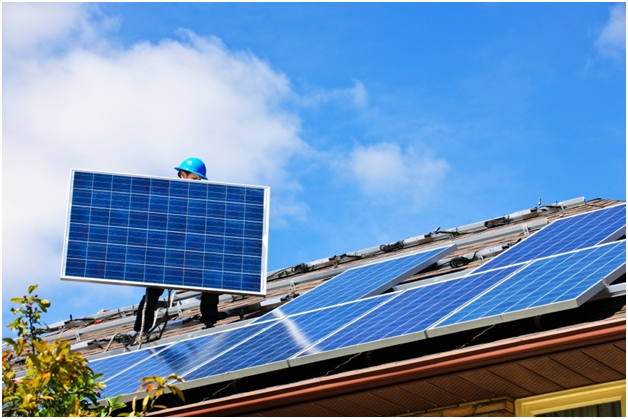 Hanergy has signed a construction cooperation agreement with Landmark Parasolar to build its rooftop solar power project in Haier's Vietnam AQUA manufacturing zone.
Hanergy will build the company's first large scale rooftop solar power project in Bien Hoa city of Dong Nai Province in Vietnam. The total capacity of the project will be 1 MW. Hanergy will provide SHJ (silicon heterojunction) modules with capacity of 193 KW. The investment of the project is expected to be over $600,000.
Landmark Parasolar is the investor and owner of the rooftop solar system. The project will follow Energy Performance Contracting (EPC) model. AQUA is the landlord of the factory warehouse whose roof the solar system is built on and user of the system. Hanergy will be responsible for the construction and maintenance of the SHJ solar system.
The project is aimed at providing electricity for AQUA's manufacturing lines of the factory and for the office use. Construction of the project will start in September, and it's expected to generate 1.42 million KWh of power in the first year of its operation alone.
Hanergy Vietnam and Landmark Parasolar plan to develop more commercial rooftop solar power projects in Vietnam within the following 3 years, with a total capacity estimated to be 300 MW.
Recently, Hanergy has set a world record for 6-inch SHJ battery's conversion rate at 24.85 percent, achieving an absolute increase of 1 percent per year in the past two years.