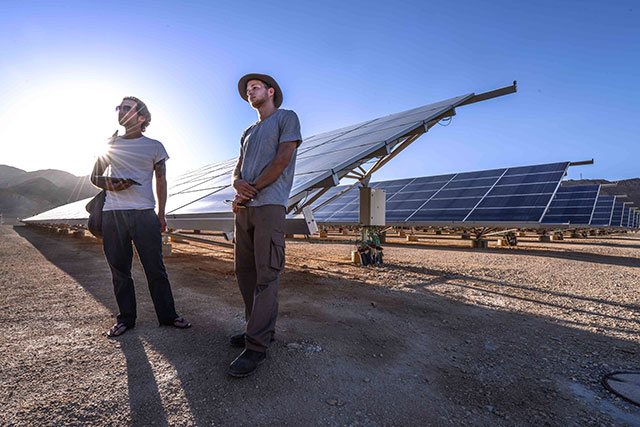 ET Solar along with partners G-Systems and El-Mor Group are to handle engineering, procurement and construction (EPC) of a 50MWp solar power plant in Israel.
Sited to be built nearly 20 km northwest of Ashkelon, the project is expected to be commercially operational by the end of this year.
Last year, ET solar had landed two projects — a 7.8 MWp solar power plant at Mishmar Hanegev, about 100 km south of Tel-Aviv, and a 40 MWp project at Kibbutz Ketura nearly 45 km north of Eilat — in Israel.
ET Solar had undertaken the 40 MWp project along with local partners G-Systems and Elmor.
The project is jointly owned by Arava Power and EDF Energies Nouvelles Israel and spreads over 600,000 square meters of desert.
It is expected to generate more than 70,000 megawatt hours power each year.
ALSO READ: ET Solar to supply for 40 MW solar plant in Israel
The latest project ET Solar has taken up is the "largest solar power-plant" the company has "built in the Middle East to date". "It demonstrates our ability to plan and implement every stage of large-scale solar power projects, from EPC to O&M." Dennis She, the president and CEO of ET Solar, said.
The project is expected to generate 85,000MWh of electricity per annum, enough to offset approximately 50,000 tons of carbon dioxide from the atmosphere every year.
Ajith Kumar S
editor@greentechlead.com